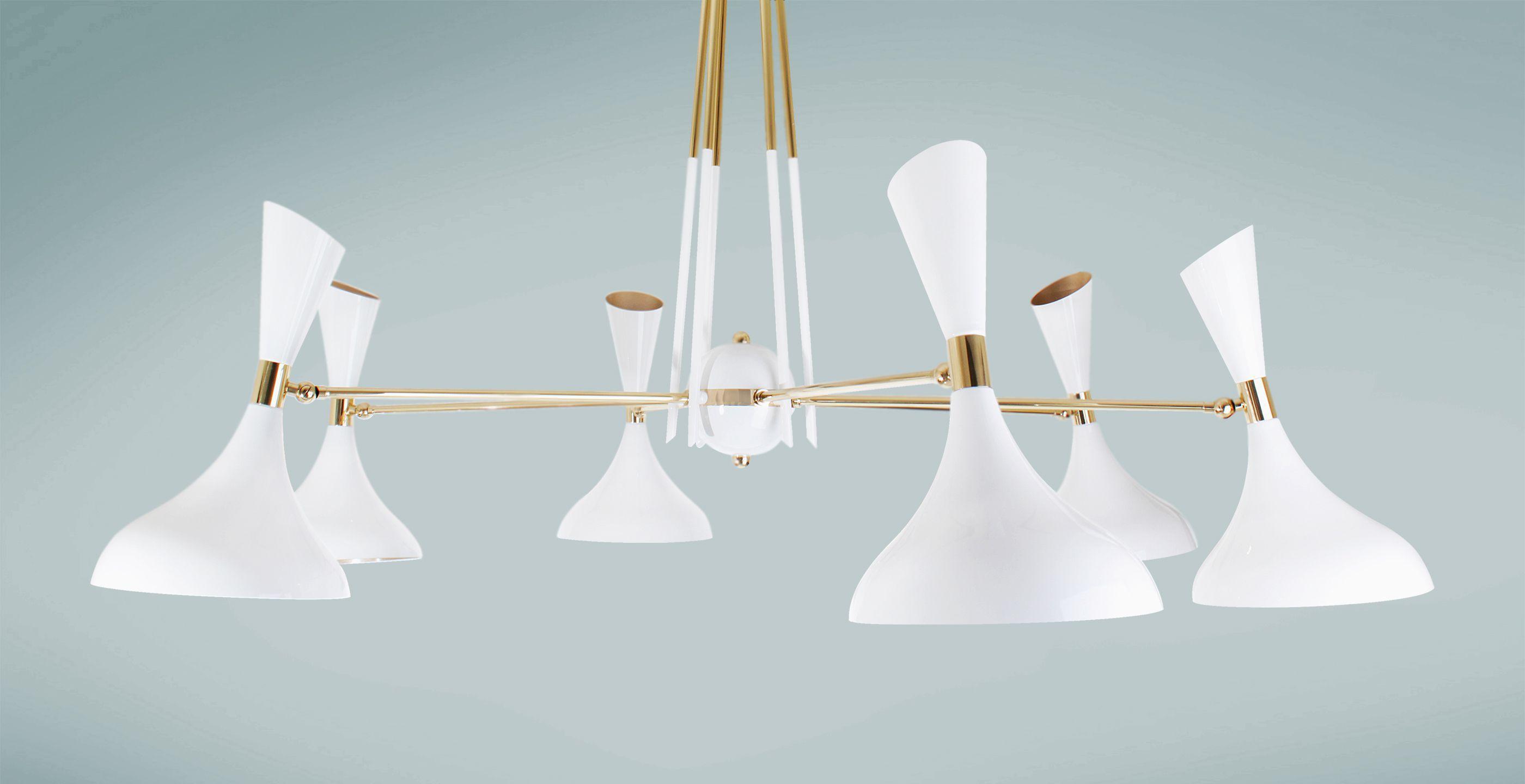 Inspired in the World's Design District in 2012, Creativemary designers have created the Helsinki Suspension Lamp, a modern polished brass and copper plated brass lighting piece that will give the perfect mood lighting for every moment.
This modern suspension lamp is part of the Cosmo Collection
150 cm – 59.1″  D
100 cm – 39.4″  H
E27 x 6
40 W
Copper Plated Body With Lacquered Shade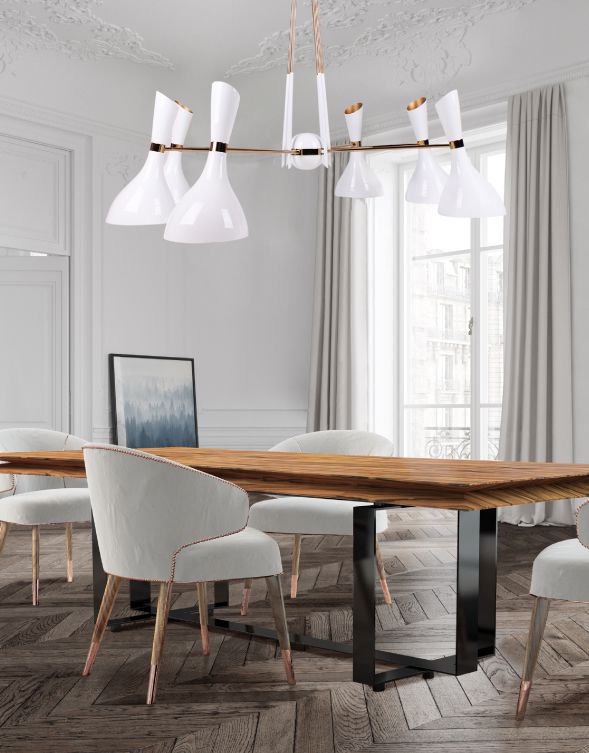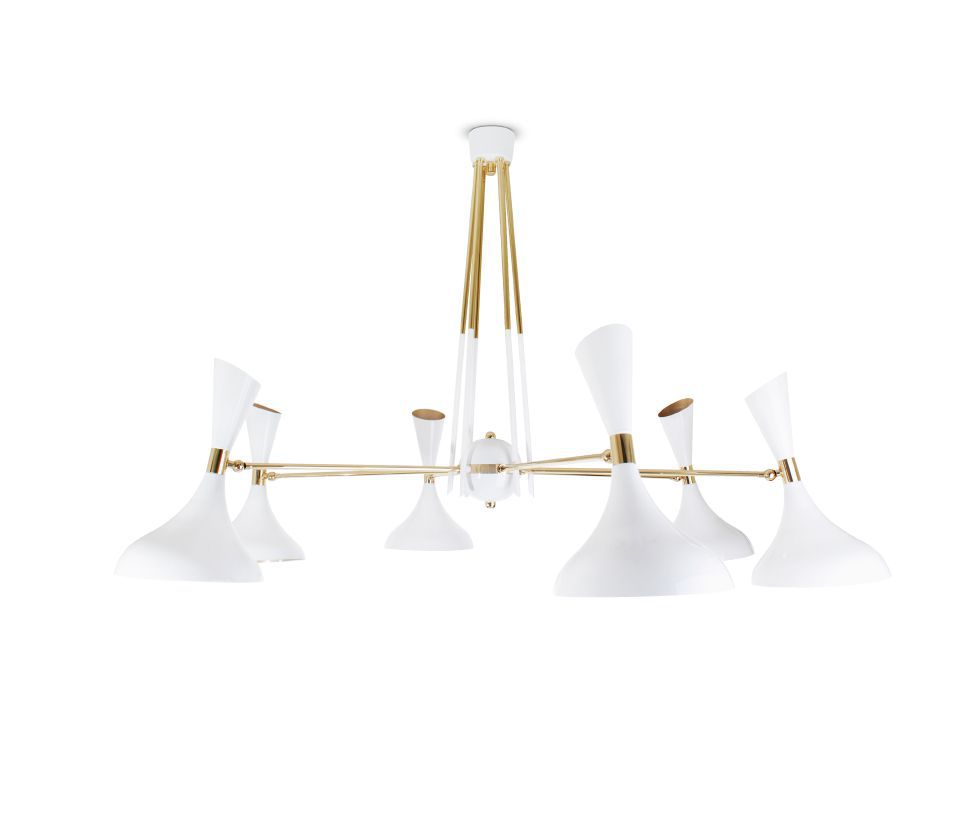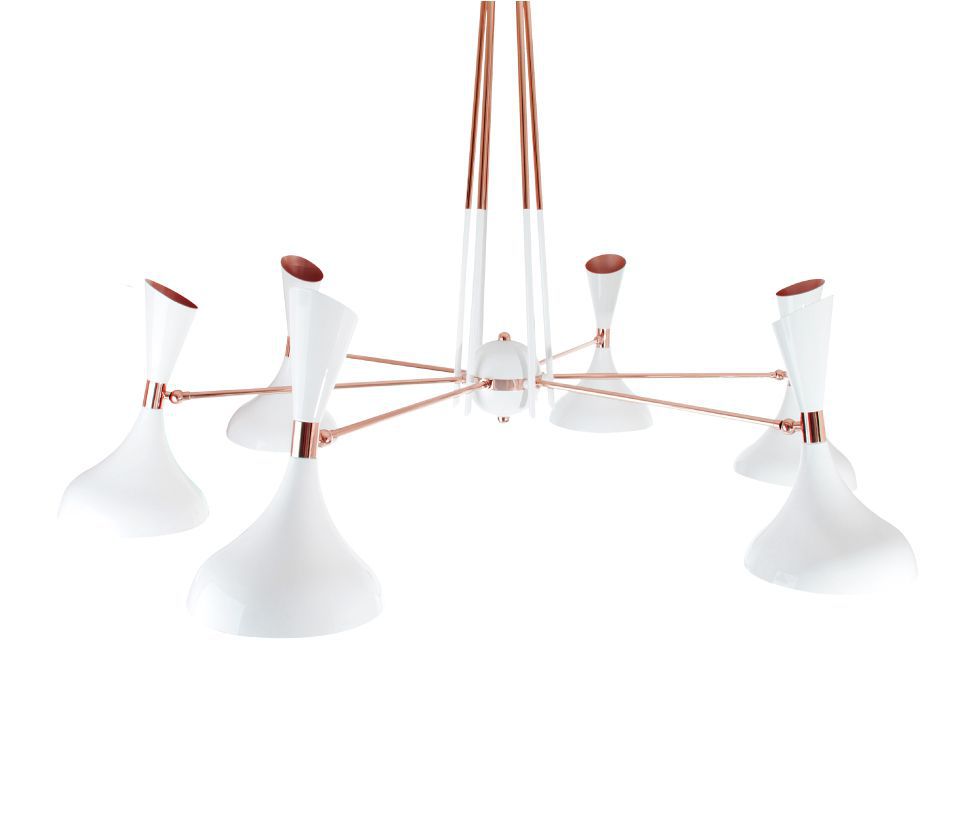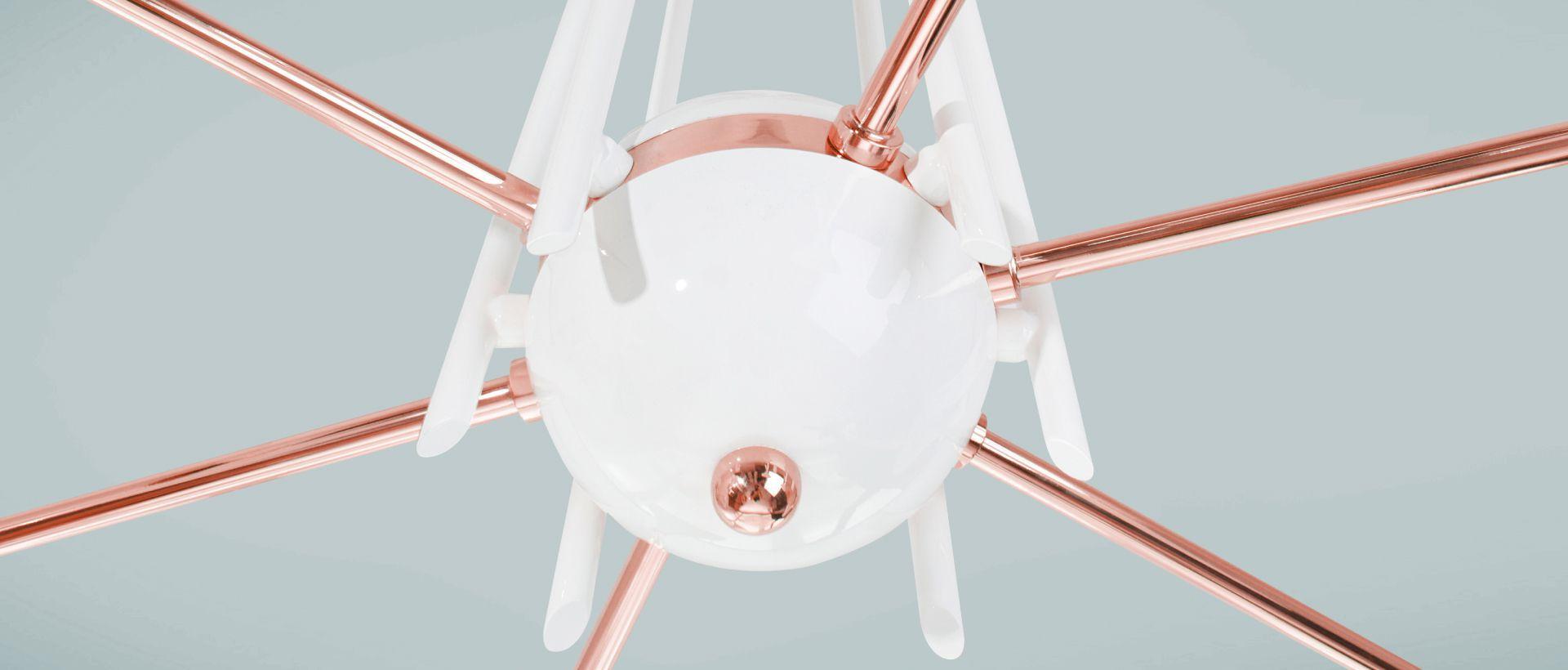 Helsinki proved its creative credentials after having become the world's one and only Design District in 2012. The transformation of the city entailed converting the old and celebrating the new, in such a way that contemporary architecture now proudly obscures old streets and old statues. The Helsinki contemporary lamp celebrates futuristic projects seen in the World's Design District, borrowing the bold curved lines from some of the standout projects. This mid-century modern lamp, carries all the minimalism associated with Scandinavia, with the six aluminium lacquered lampshades and a structure made finished with polished brass and copper plated brass that gives it a great look. The Helsinki modern suspension lamp will emanate Scandinavian style in your modern living space.