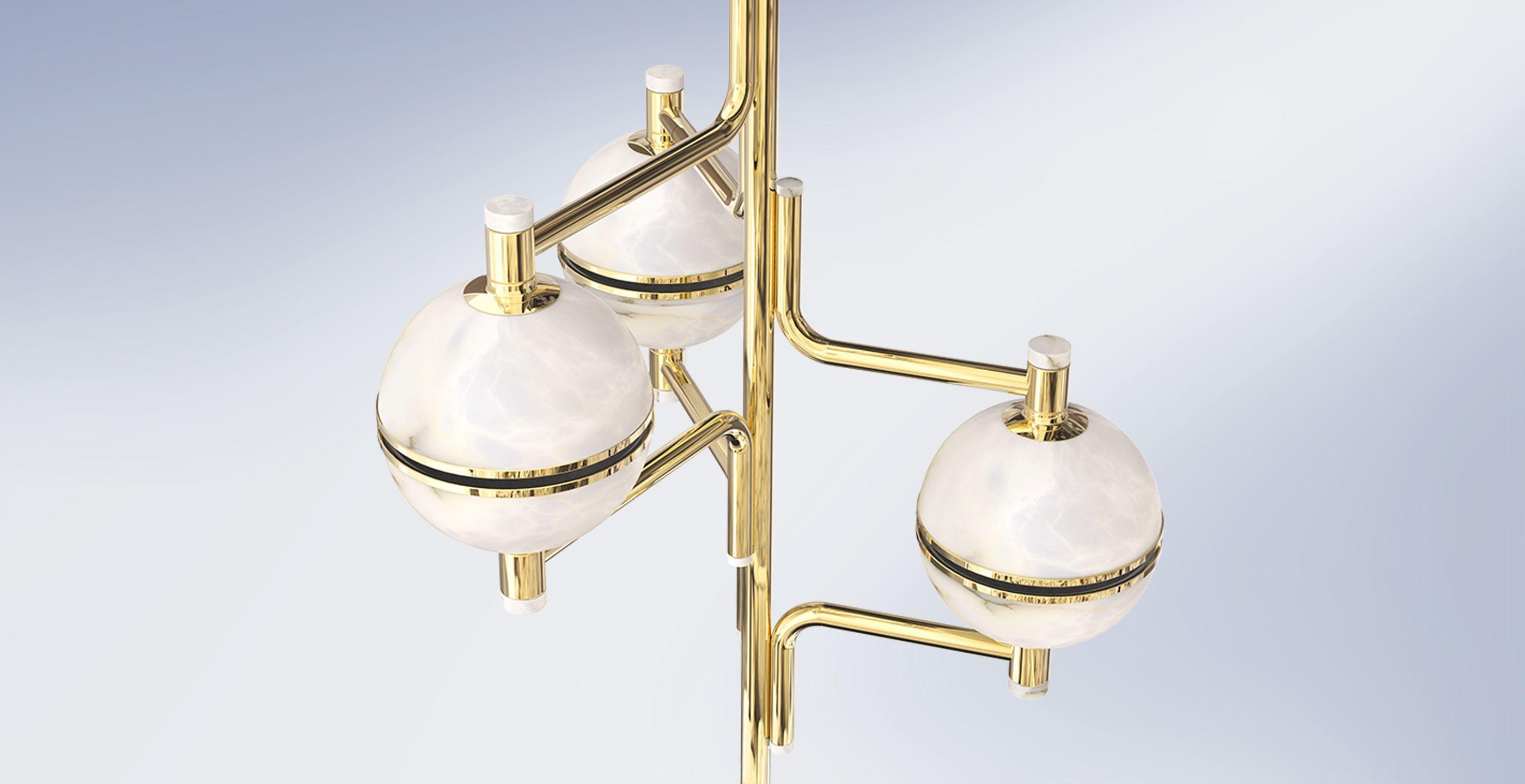 Inspired by the natural flair of a coral reef, Creativemary designers have created the Andros II Suspension Lamp, which is an addiction to your contemporary interior home décor.
This contemporary suspension lamp is part of the Nature Collection
74.5 cm – 29.3″  W
75.5 cm – 29.7″  D
138 cm – 54.3″  H
G9 x 9
40 W
Polished Brass Body & Alabaster Shade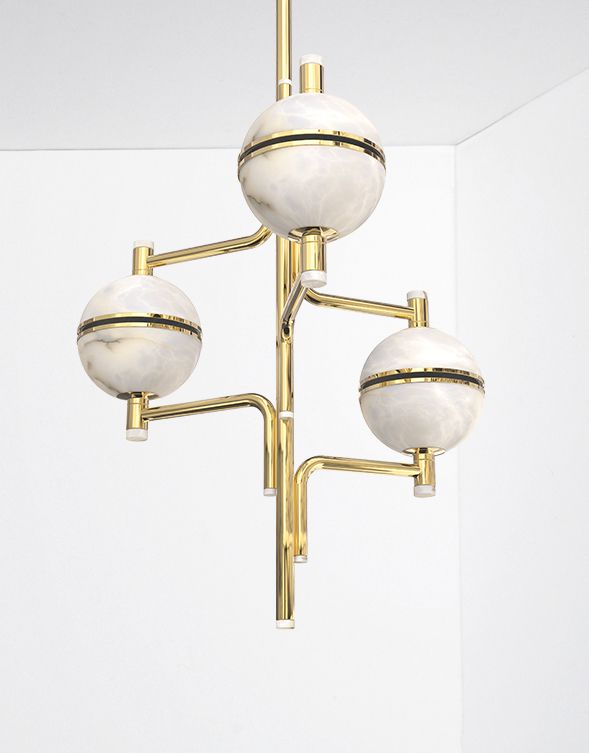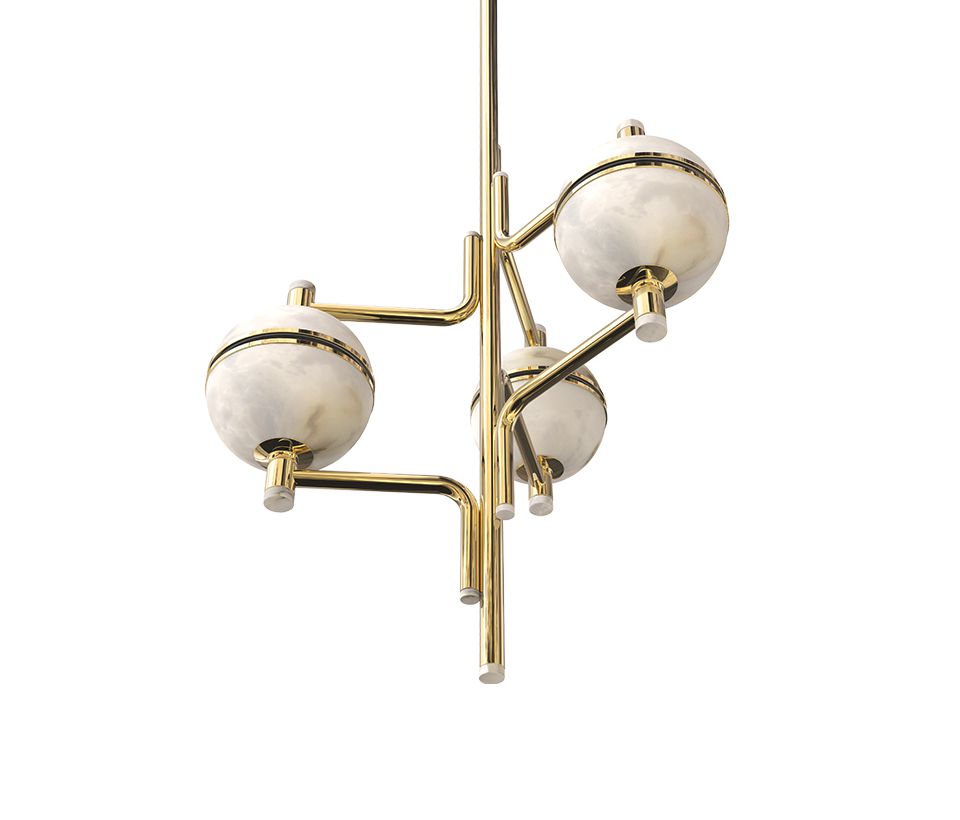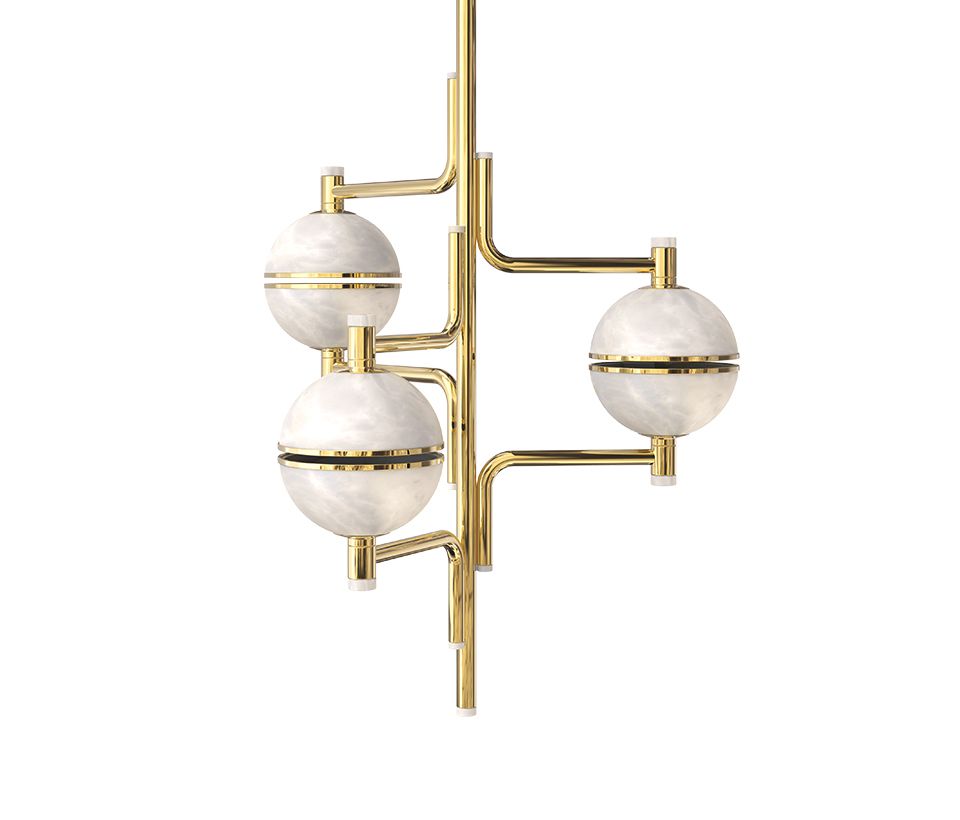 Like a coral reef, the alabaster stone has a natural flair for disguise and detail. The Andros II contemporary suspension lamp makes use of the translucent properties of the alabaster stone to bring life to stylish interiors all around the world. A contemporary lighting piece for those seeking true treasures, Andros is completed by a gold polished brass structure with three alabaster shades. This modern table lamp is an addiction to your contemporary dining room.