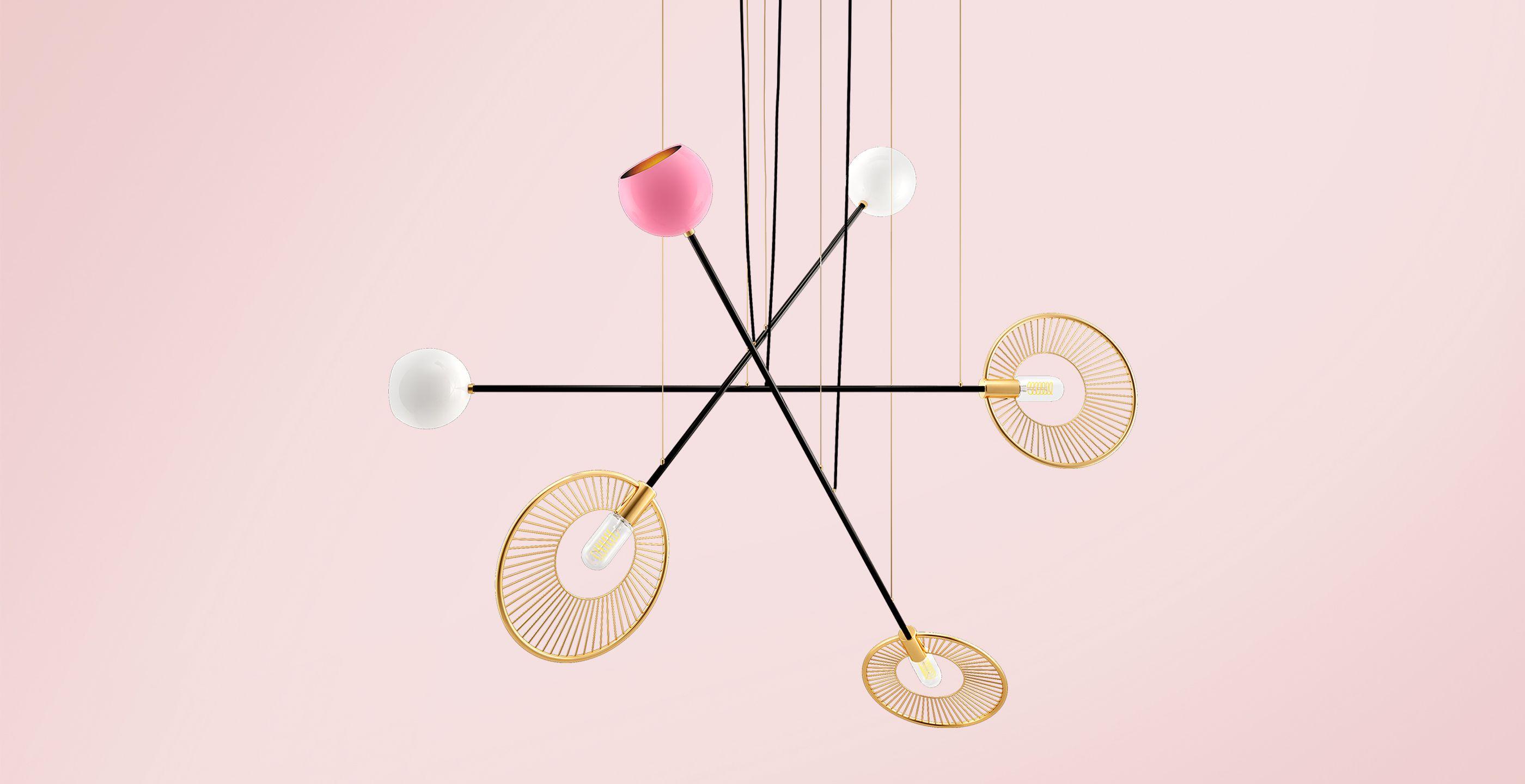 Located in Melrose Avenue, the West Hollywood Design District inspired Creativemary in the Melrose Suspension Lamp's creation. This piece will make you live creativity.
This contemporary suspension lamp is part of the Cosmo Collection.
146 cm – 57.5″  W
54 cm – 21.3″  D
200 cm – 78.7″  H
E14 x 6
40 W
Lacquered, polished brass Body & Lacquered aluminium, Polished Brass Shade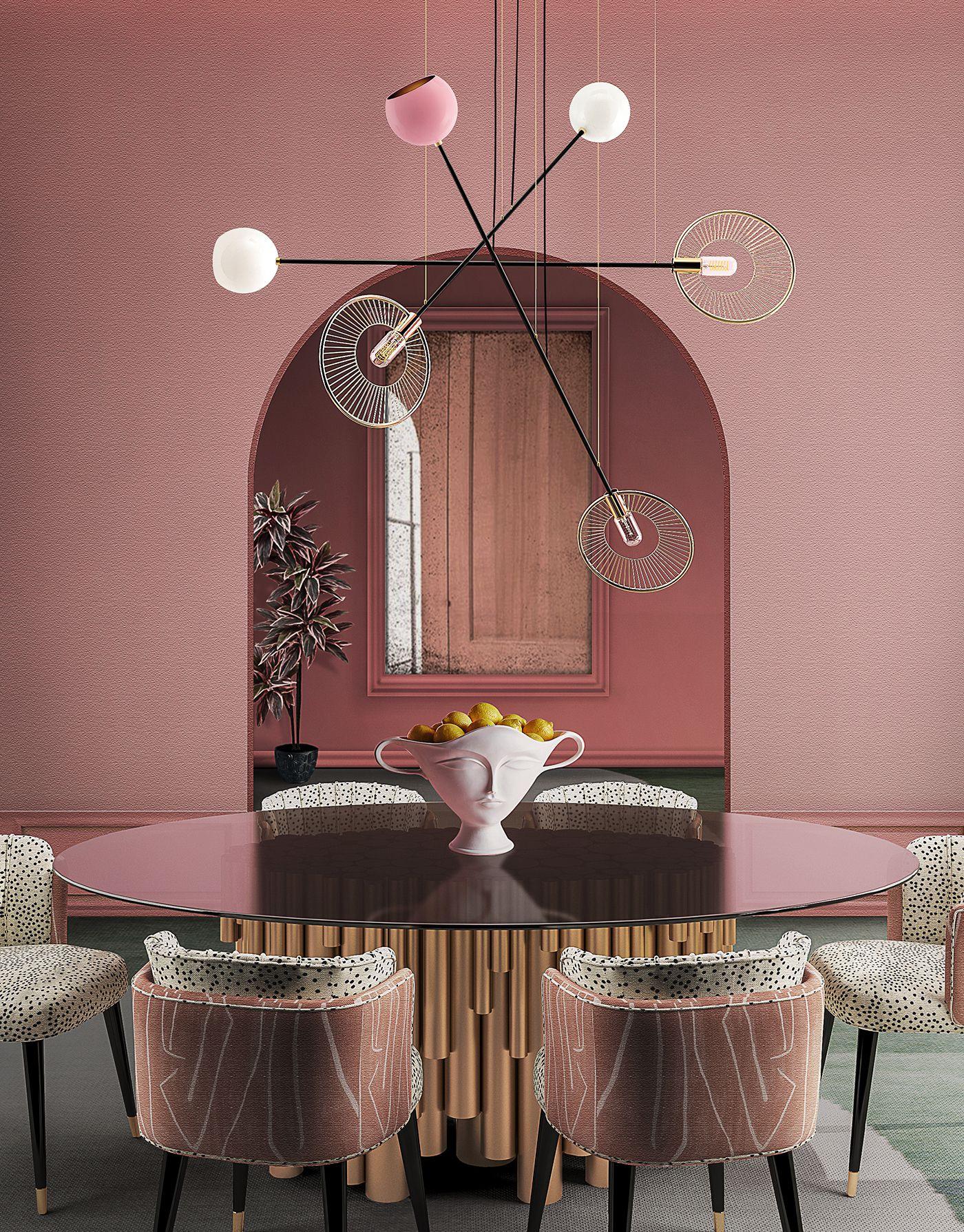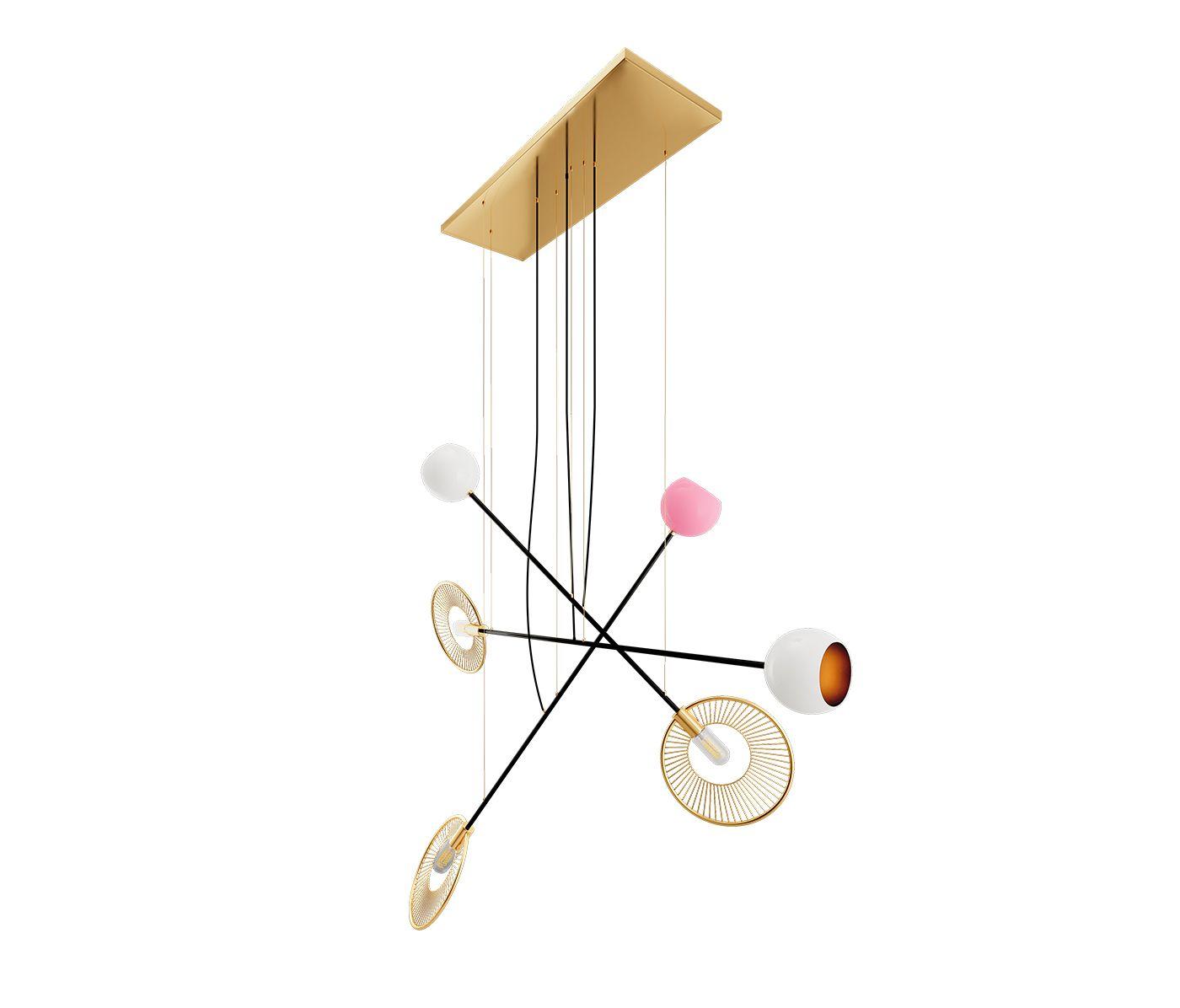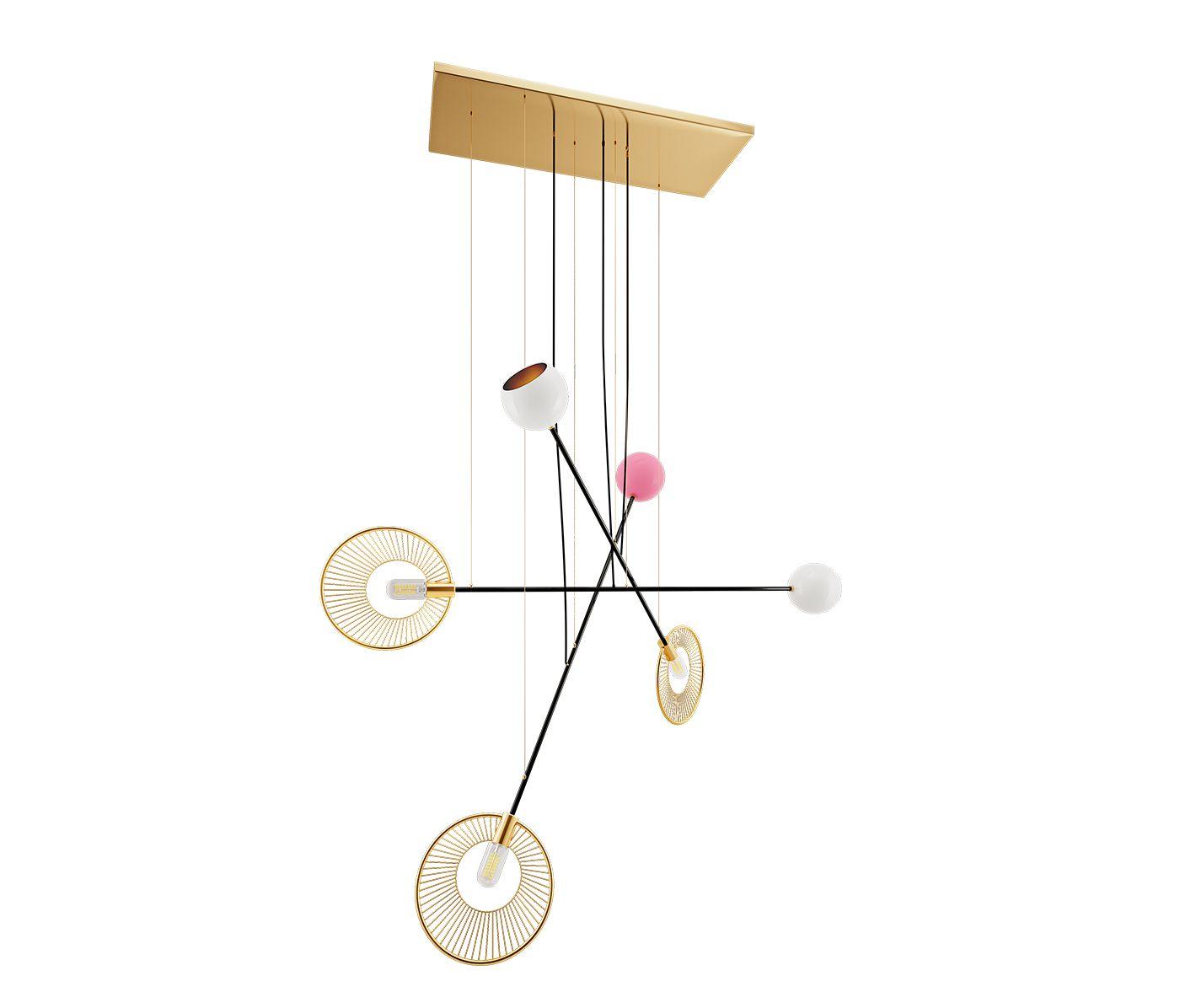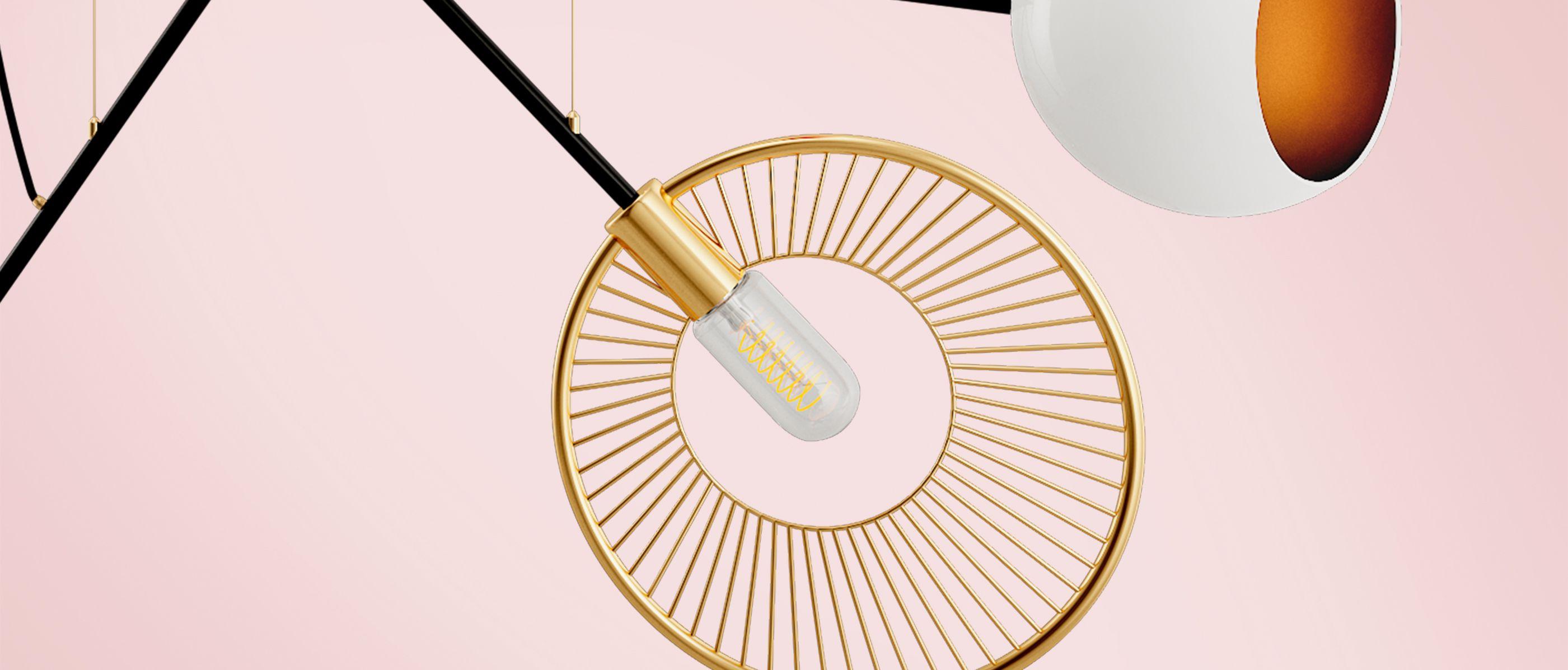 The West Hollywood Design District, located in Melrose Avenue, is a design-oriented complex that provides a wide range of projects in different sectors. It gathers concepts from a group of specialized professionals with skills that help people fulfill their design wishes. Being a shopping destination since the 50s, this Design District was born in 1996 and is, since then, a mandatory stop for everyone in love with creativity.
The Melrose Suspension Lamp, inspired by such location, has a singular design made of lacquered, polished brass with lampshades in lacquered aluminium and polished brass. Just like the West Hollywood Design District, this piece must be part of your luxurious design path, searching for the best way of living your creative taste.