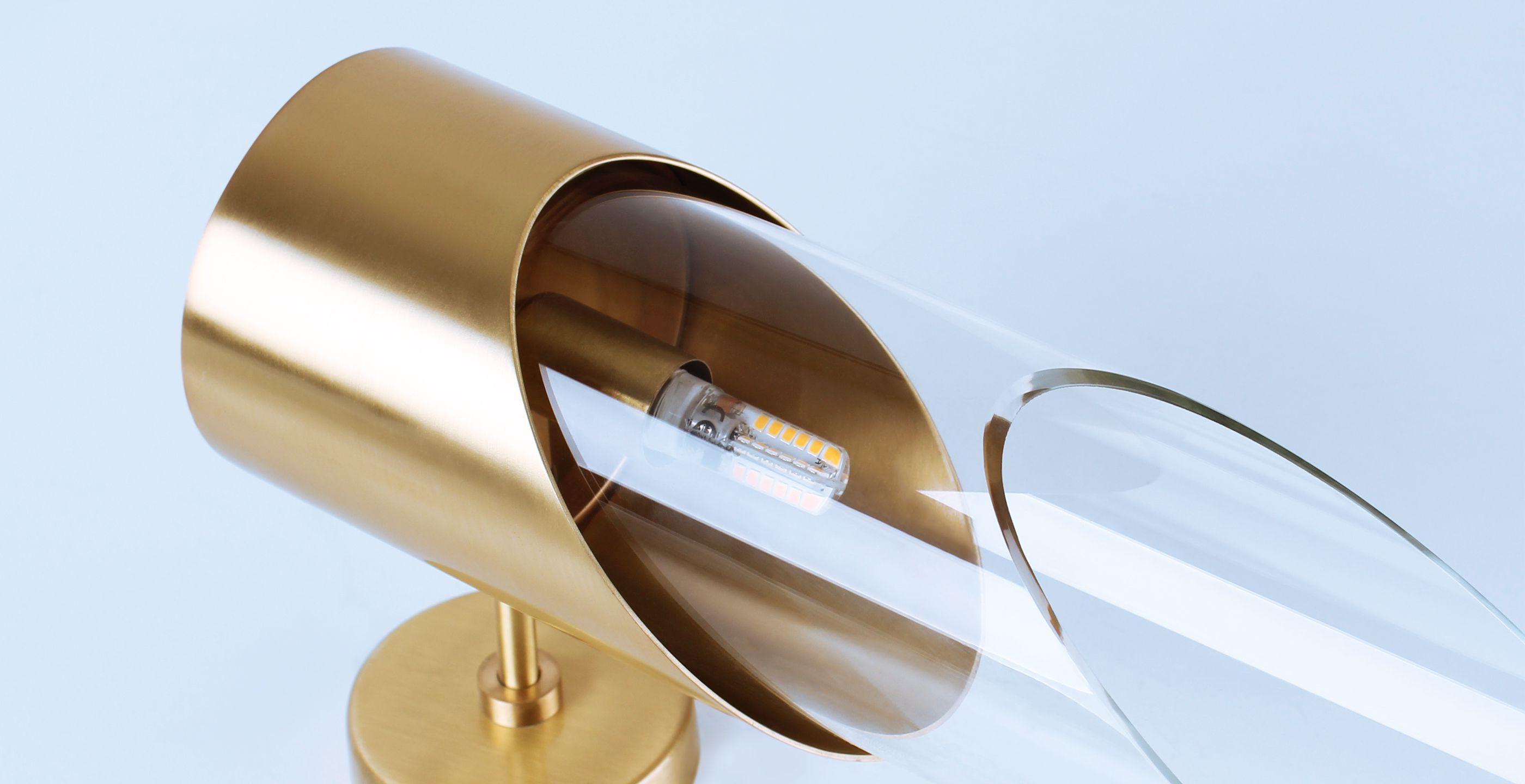 Inspired by by the fact that Bamboos do not survive to cold, Creativemary designers have created the Bamboo II Wall Lamp, wrapped bamboo leaf, which creates a unique light shape.
This contemporary wall lamp is part of the Nature Collection
9.5 cm – 3.7″  W
15 cm – 5.9″  D
34 cm – 13.4″  H
G9 x 1
40 W
Brushed Brass Body With Glass Shade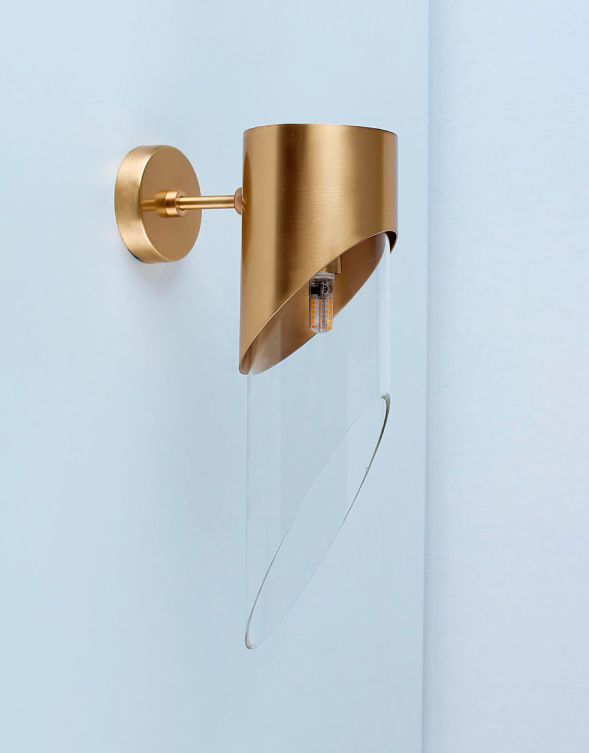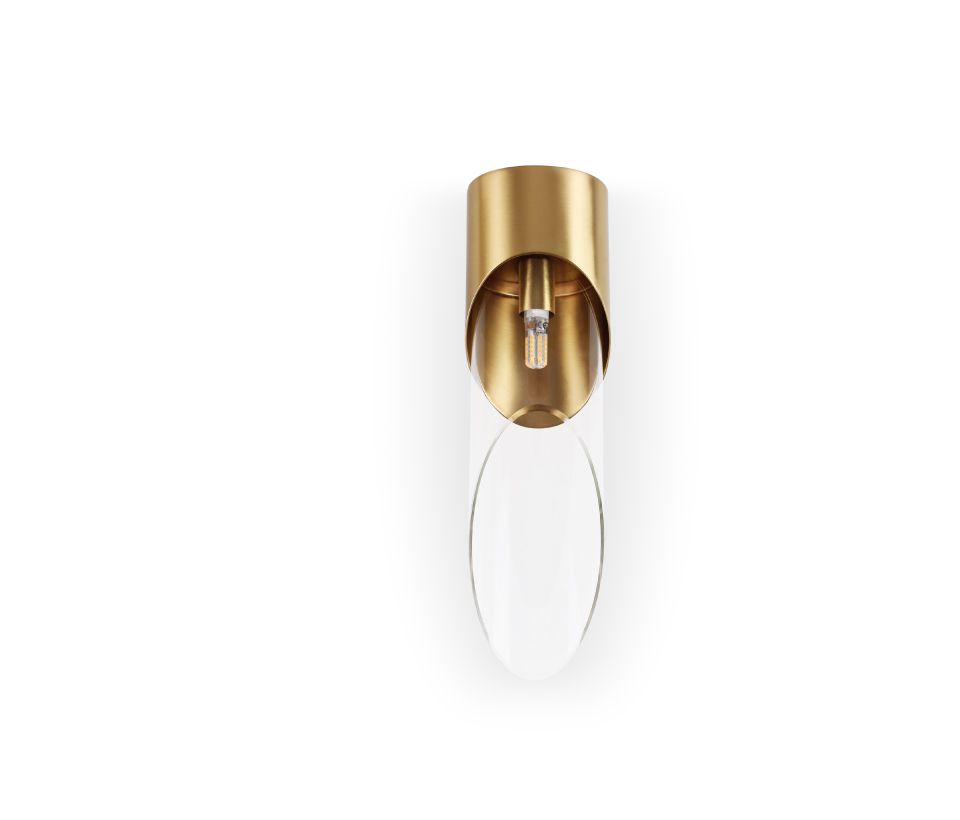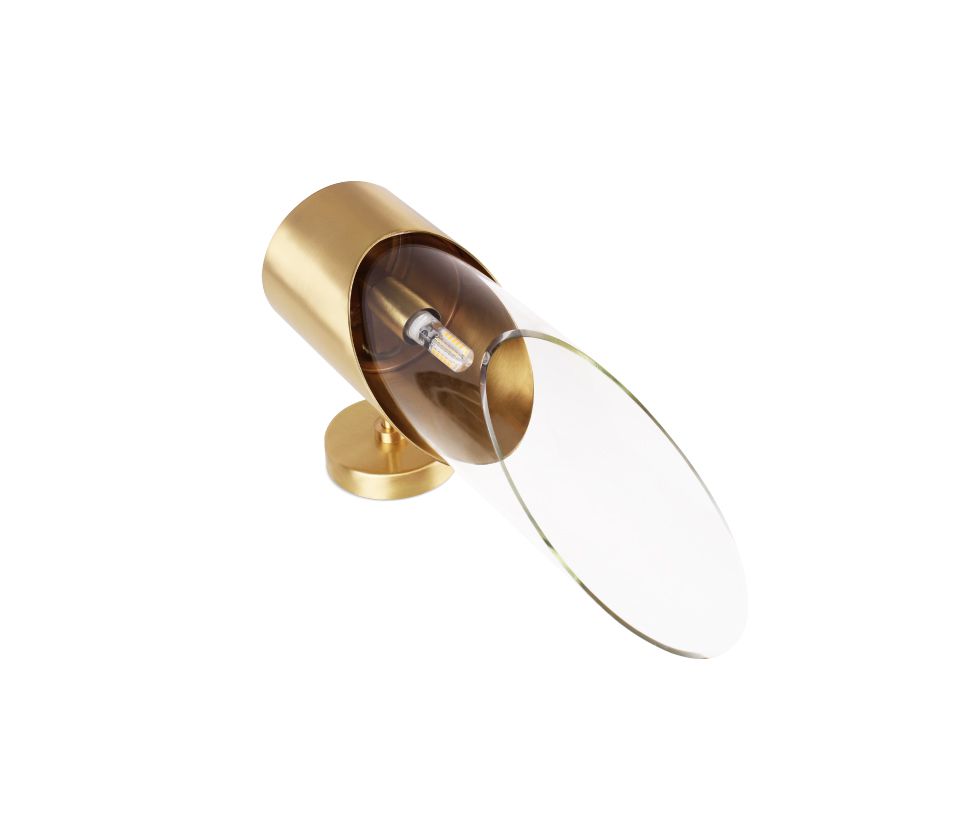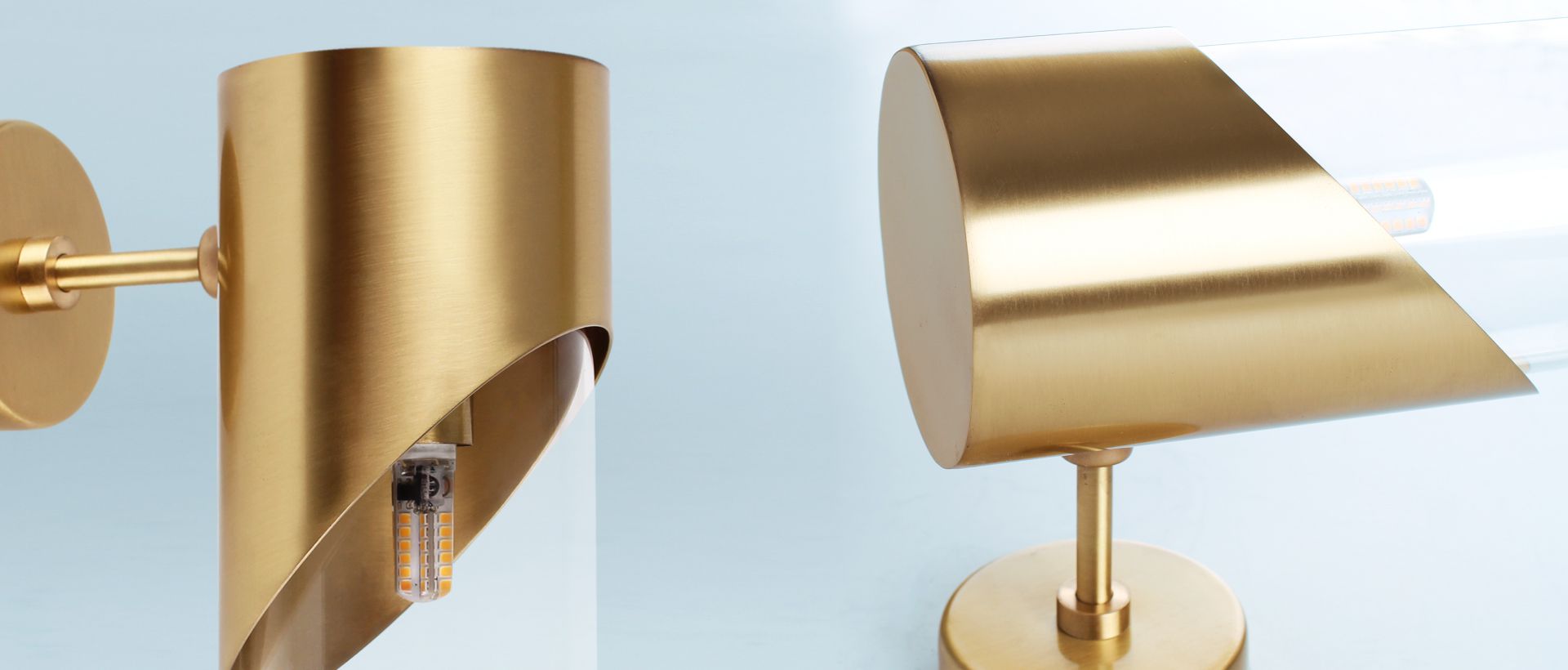 Inspired by the fact that Bamboos does not survive to cold, our team created an alternative version of our Bamboo wall lamp. The cleaner new version of the bamboo wall lamp features an inverted clear glass tube which is supported by a brushed brass structure. The Bamboo II is a modern wall lamp, which features a different light diffusion. Designed to habit in warm and pleasant environments, this modern lighting piece turning any contemporary living space into the coziest place to be.