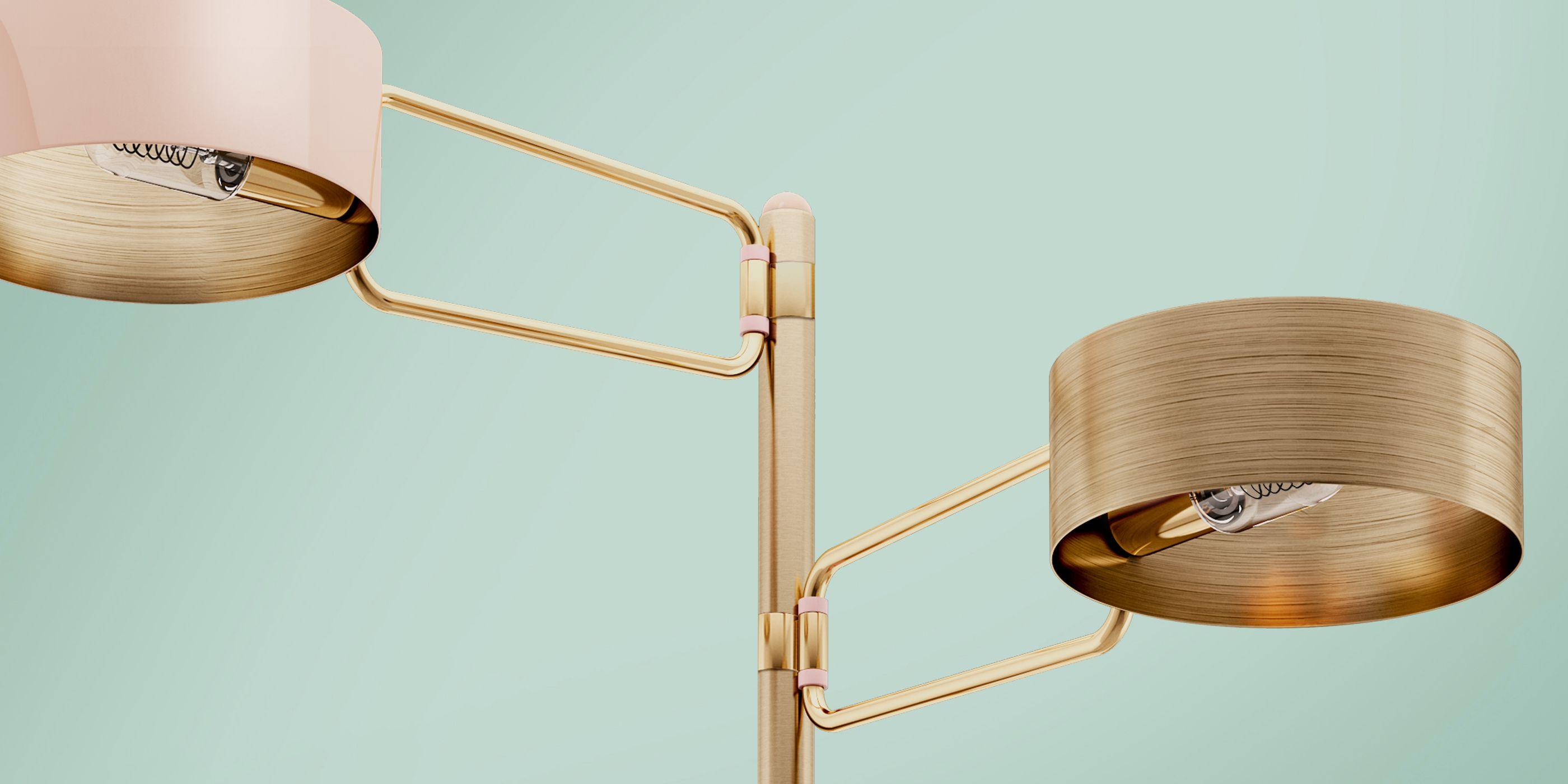 With the intent of gifting your room with a piece that will make you feel like you are in an art gallery, Creativemary designed the Brompton Floor Lamp.
This modern Floor lamp is part of the Cosmo Collection

90 cm – 35.4″  Dia
160 cm – 63″  H
E14 x 4
40 W
Lacquered, aged brushed and polished brass Body and lacquered and aged brushed brass Shade with ink estremoz marble Base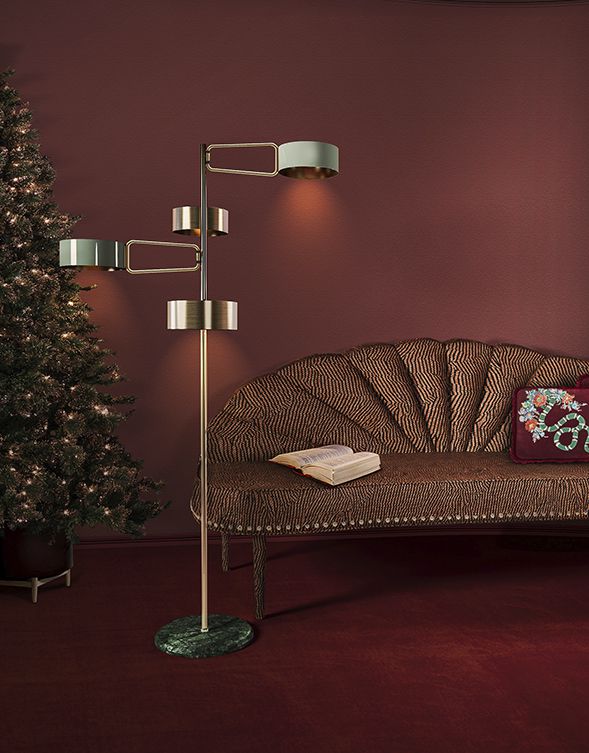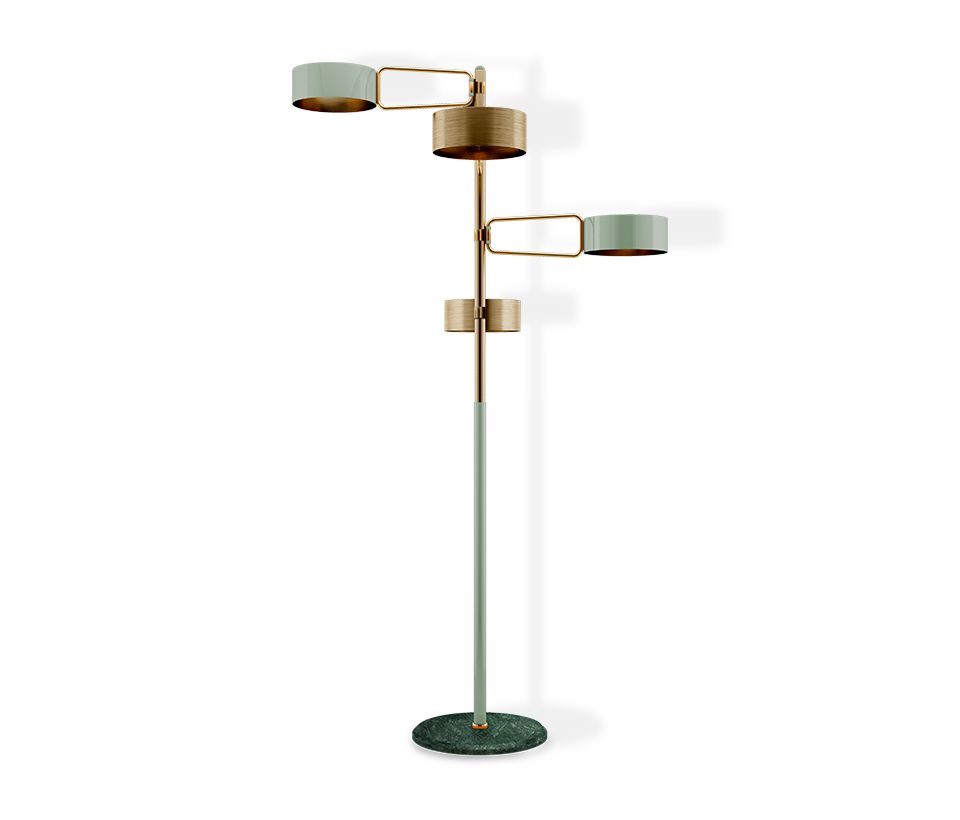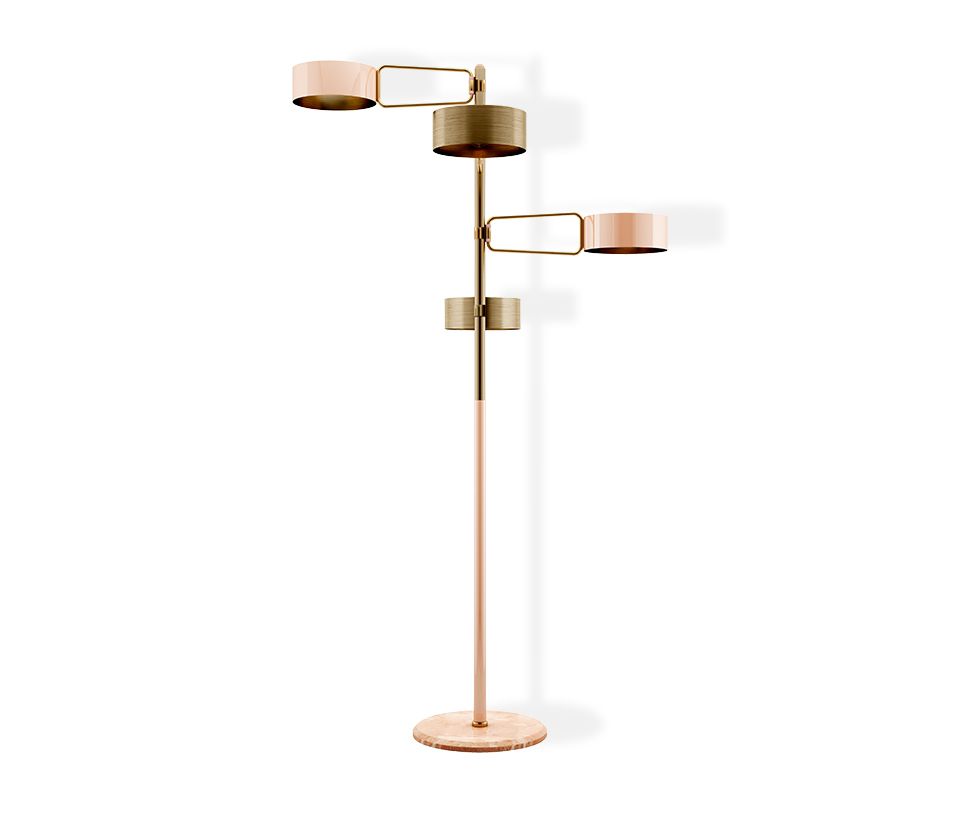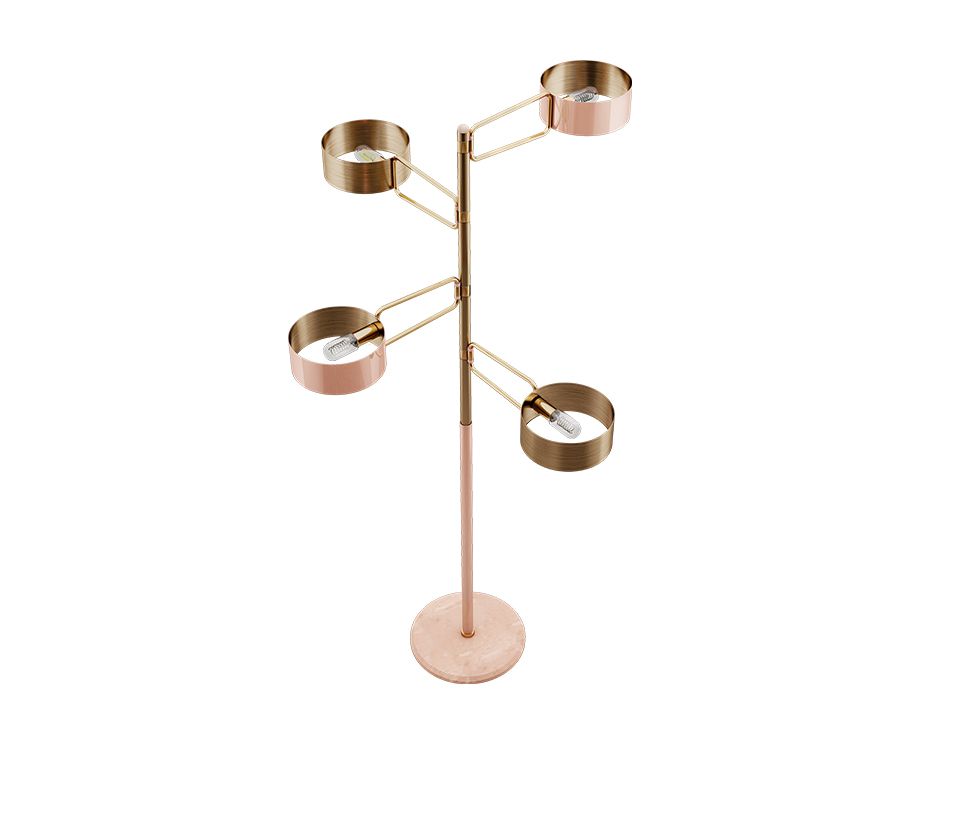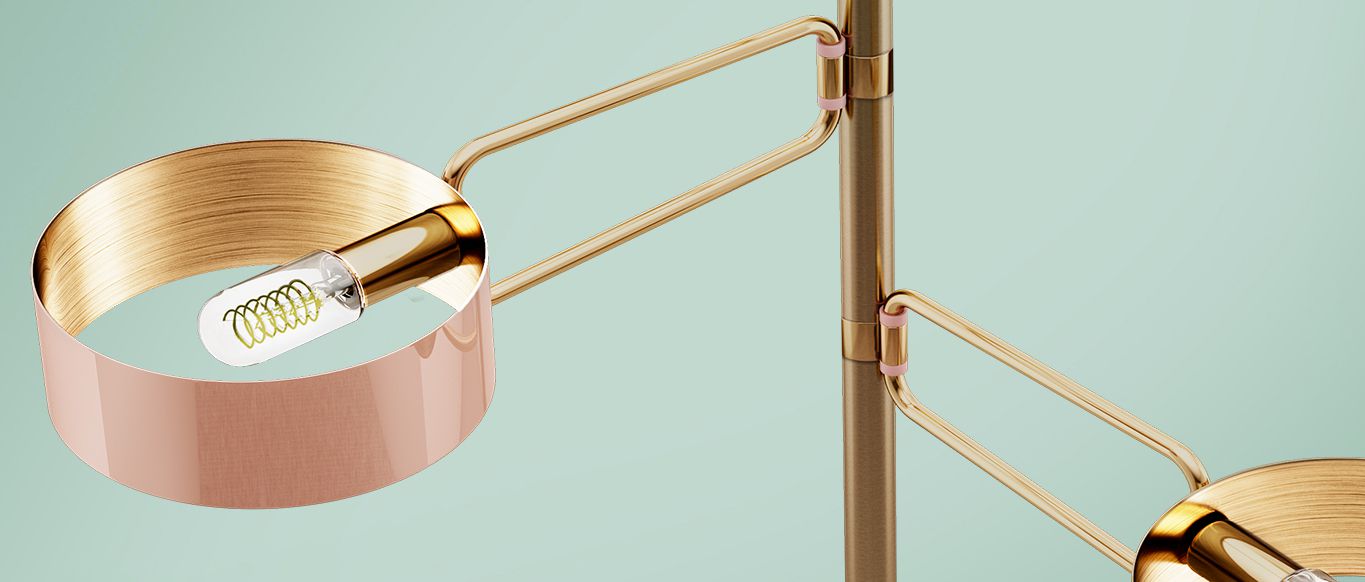 London is a city passionate about arts, and design is an important part of that world. The Brompton Design District was a landmark in this city's Design Festival and is now twelve years old, promoting since then the contemporary design and a dynamic design culture by exhibiting the work of several designers. With an irreverent yet sophisticated design, just like the experience lived in the Brompton Design District, Creativemary conceived the Brompton Floor Lamp. Its body made in brass with brushed, lacquered and aged brushed finishes and ends up in a stunning pink estremoz marble base. With swiveling arms, this floor lamp will unveil the dynamism and artistry of your room.