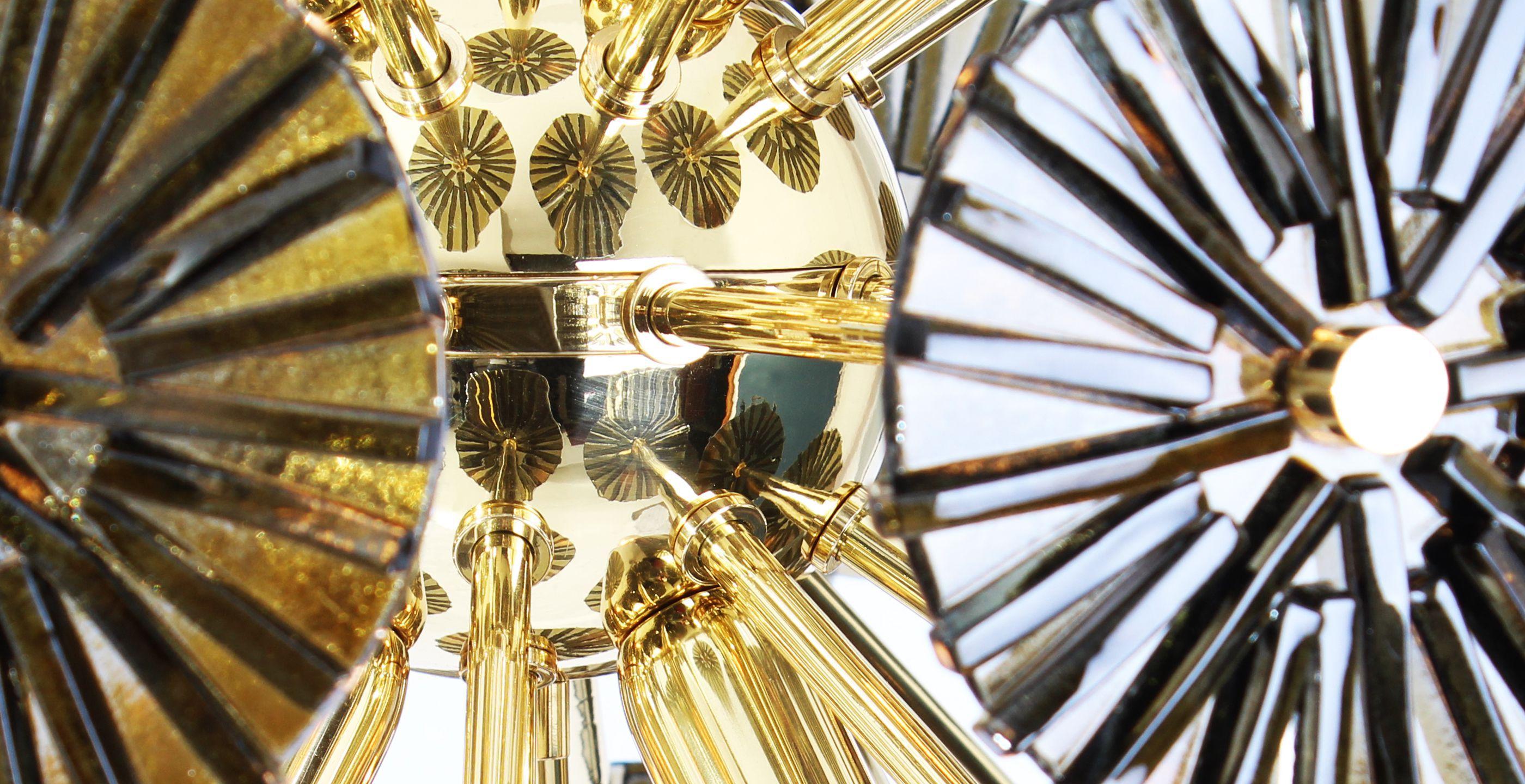 Inspired by the dandelion flower, Creativemary designed the Dandelion Suspension Lamp, a modern lighting piece with light peeps through the dark smoked glass that will give the perfect mood lighting for every moment.
This modern suspension lamp is part of the Nature Collection.
50 cm – 19.7″  D
100 cm – 39.4″  H
E14 x 8
40 W
Polished Brass Body With Artisanal Smoked Glass Shades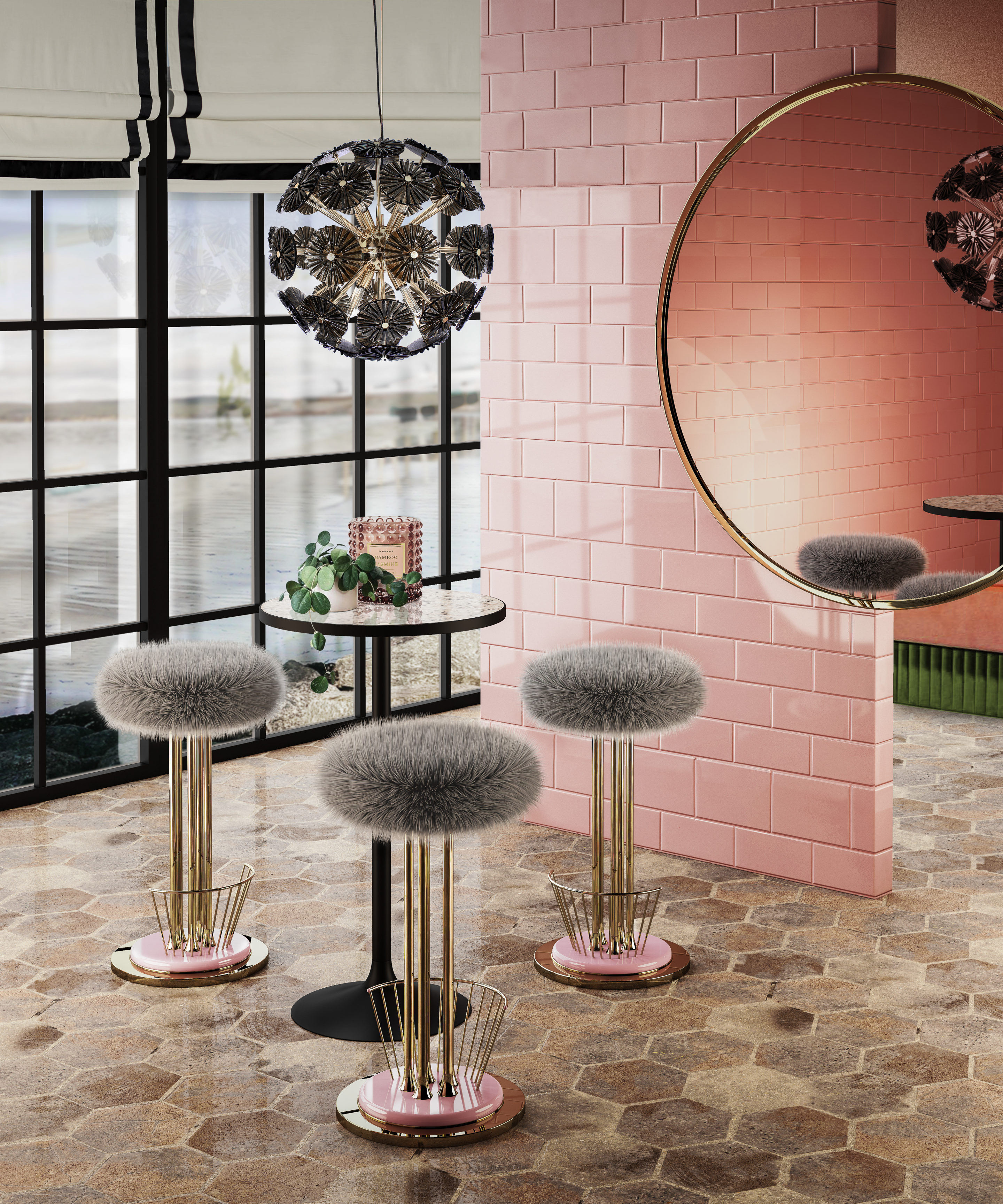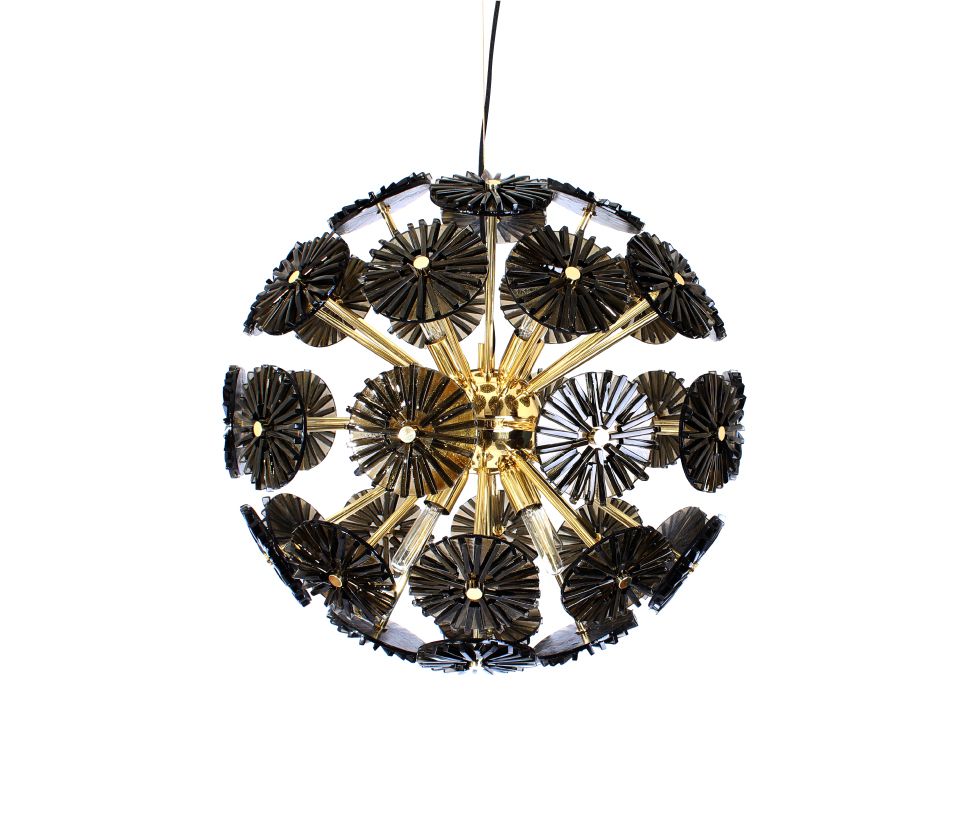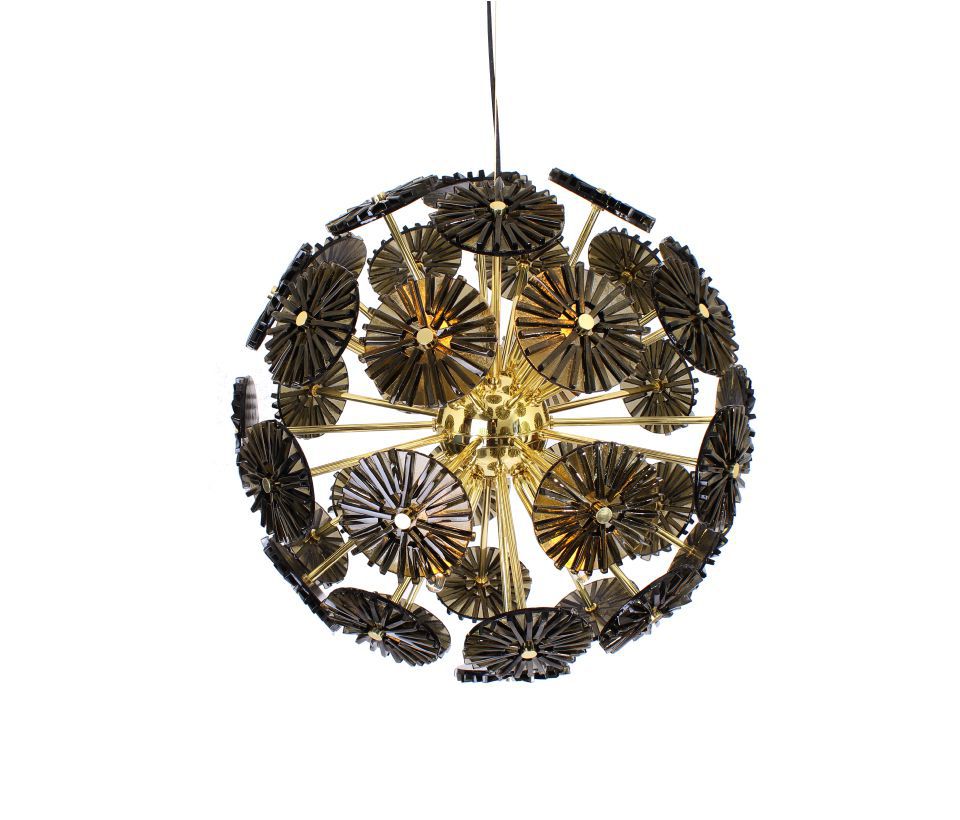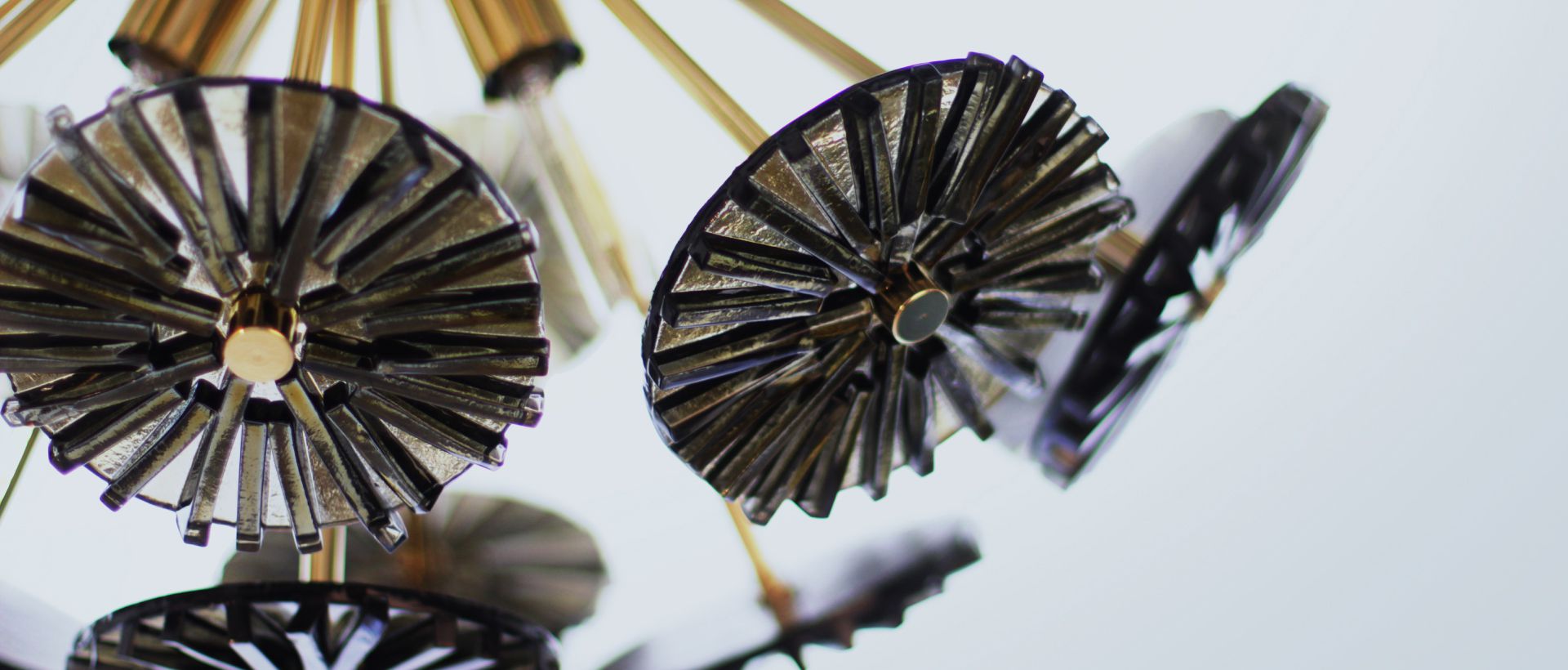 The name dandelion is taken from the French term "dent de lion", meaning lion's tooth, referring to the coarsely-toothed leaves. This dandelion flower opens to greet the morning and closes in the evening to go to sleep. Inspired by this fact, Creativemary designed the wonderful Dandelion suspension lamp. The light peeps through the dark smoked glass, giving any modern living space a cozy and warm feeling. Combining glass and polished brass, Dandelion suspension lamp is designed to discreetly shine into a contemporary home décoration.