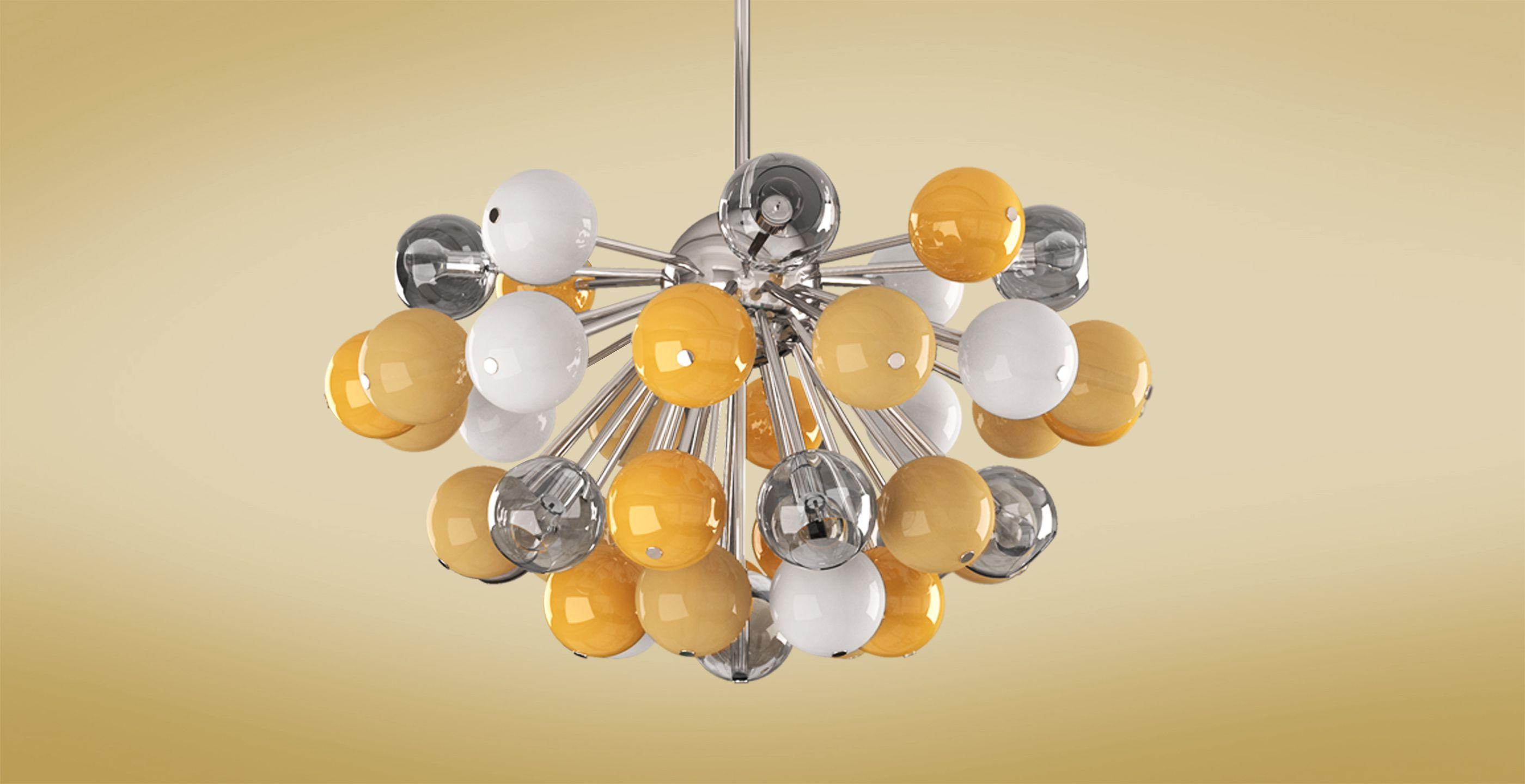 Inspired in the summer walks through the countryside, Creativemary designers have created the Berries Suspension Lamp, a modern polished nickel-plated brass lighting piece that will give the perfect mood lighting for every moment.
This modern suspension lamp is part of the Nature Collection
113 cm – 44.5″  D
150 cm – 59.1″  H
E14 x 10
40 W
Nickel-plated Brass Body With Coloured Glass Shades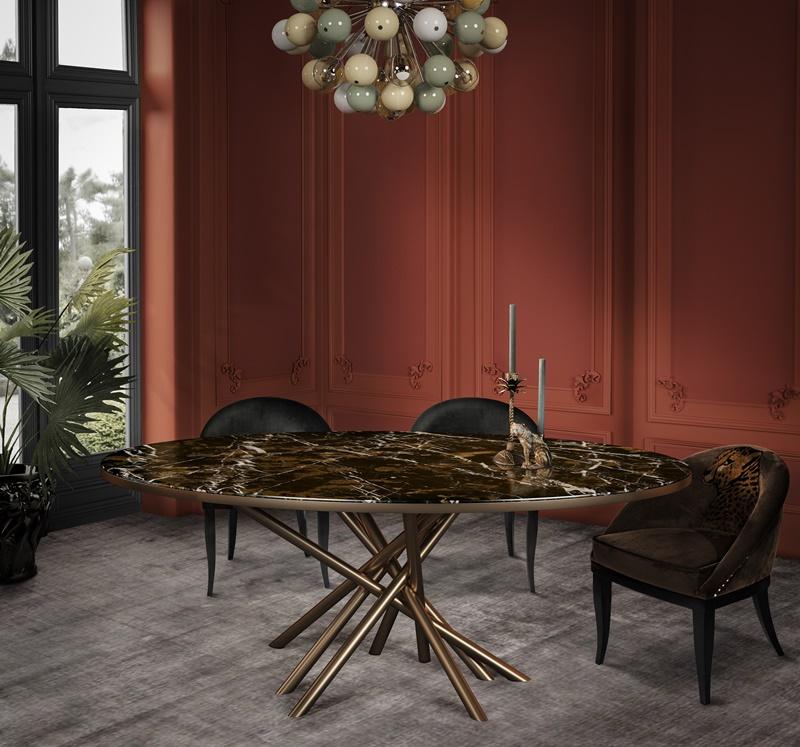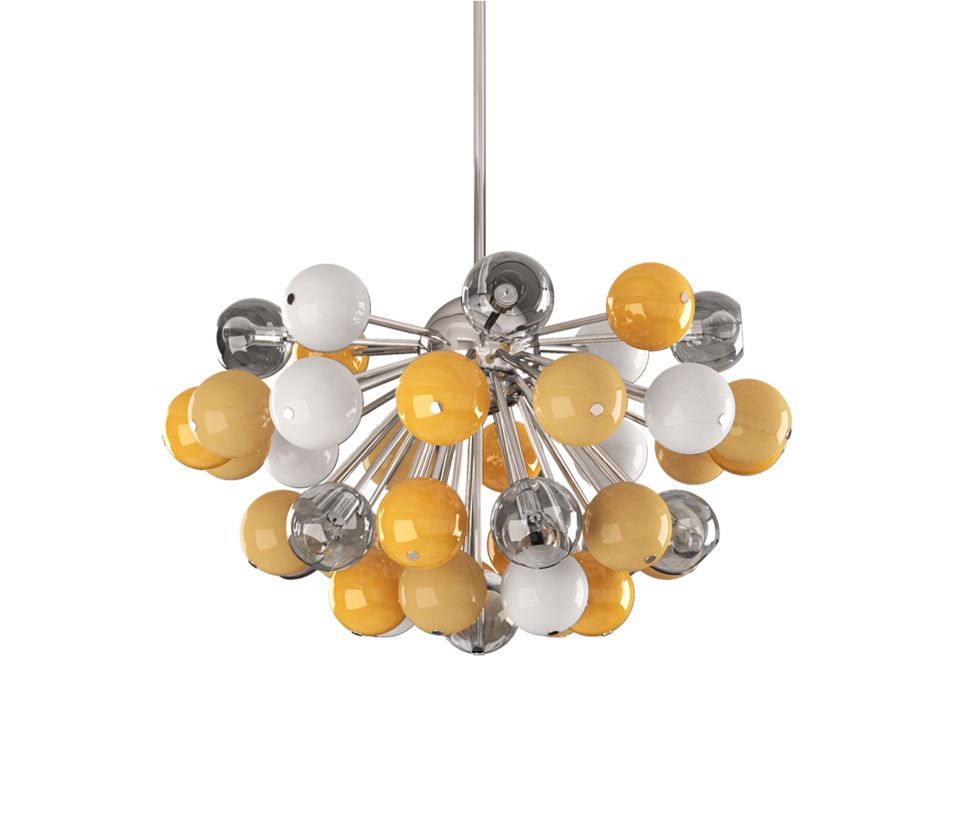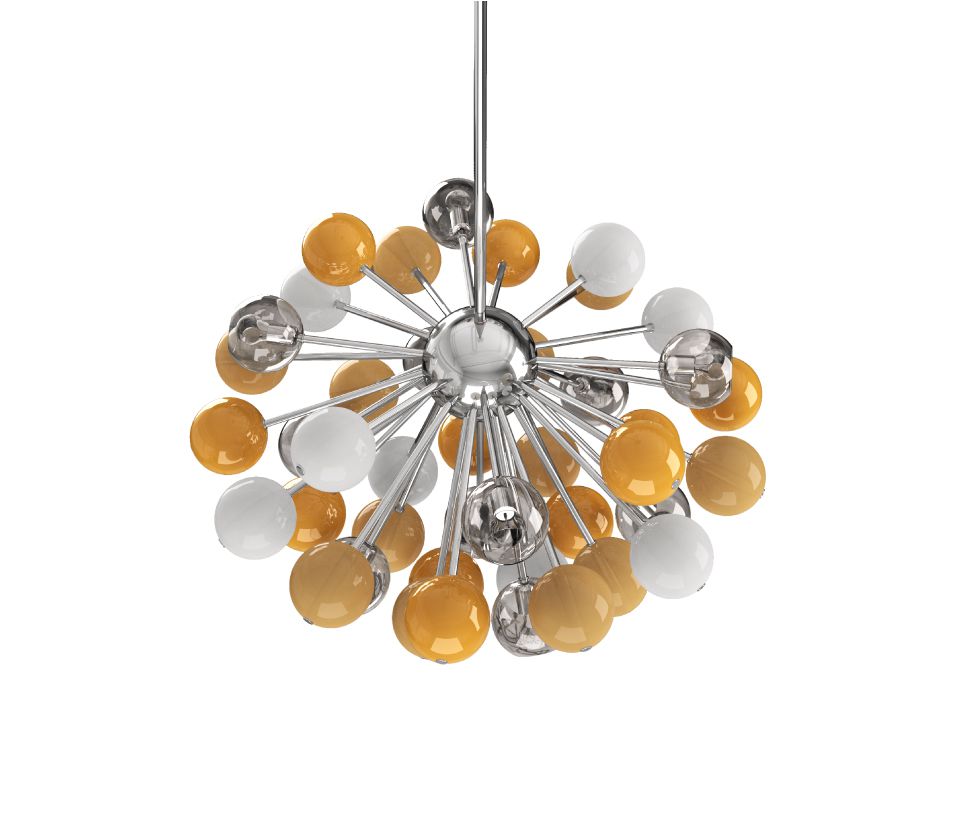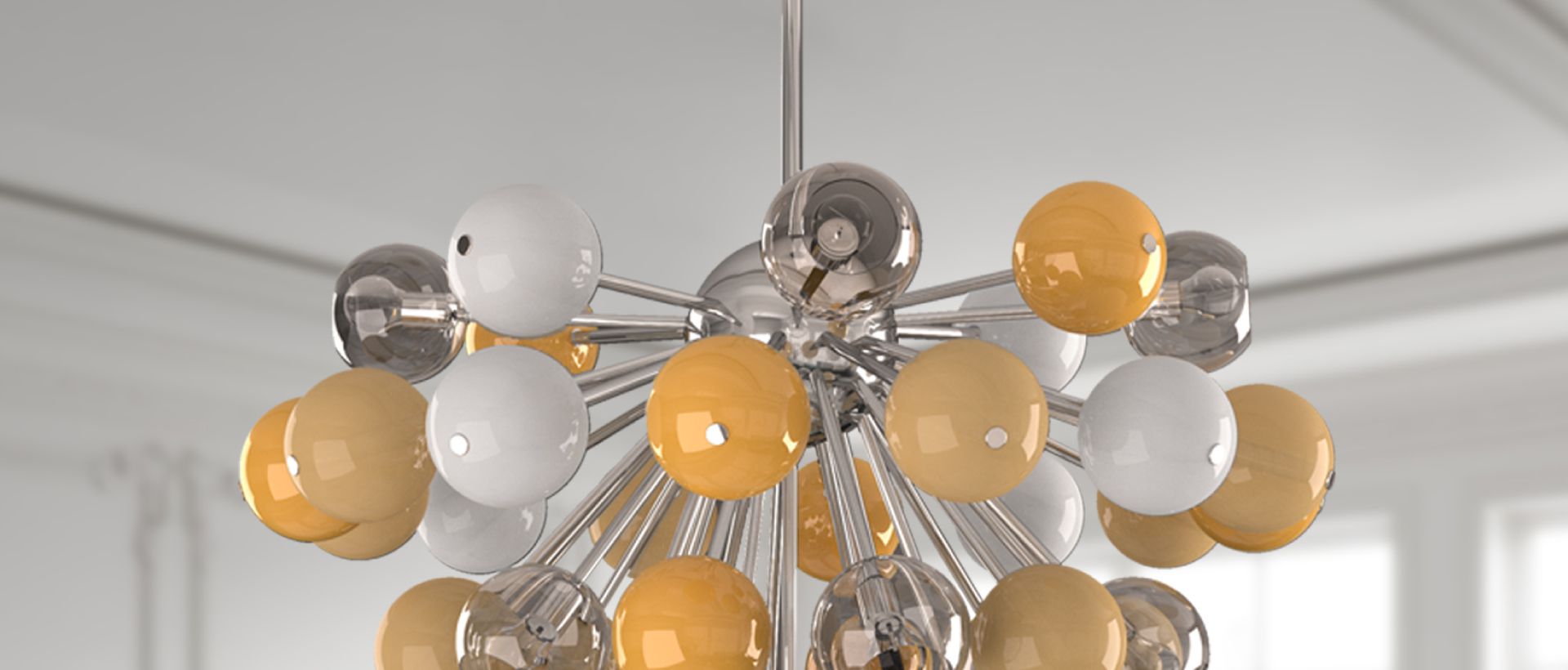 The summer walks through the countryside has inspired our product designers to create the Berries modern lamps. The modern suspension lamp whose colorful glass spheres in soft tones are meant to transport you to moments of tranquillity and well-being. The Berries modern suspension lamp's structure in polished nickel-plated brass, giving to your modern living room the brightness that it deserves.