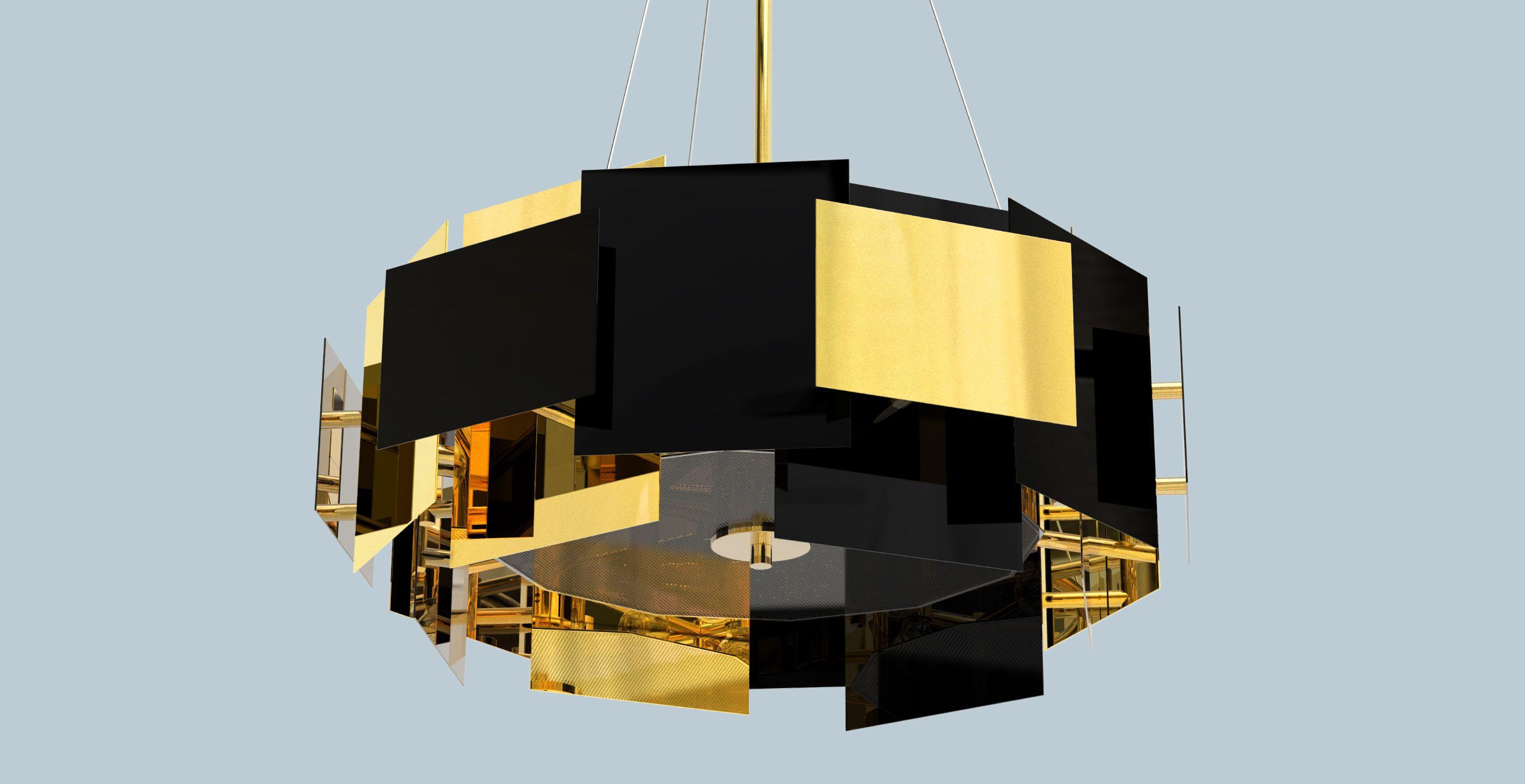 Inspired by Hong Kong's light industrial area, Creativemary designed the Fo Tan II Suspension Lamp, a modern golden and black lighting piece that will give the perfect mood lighting for every moment.
This modern suspension lamp is part of the Cosmo Collection
86.5cm – 34.1″  D
100cm – 39.4″  H
E27 x 8
40 W
Polished Brass with Polished and Lacquered Brass Layers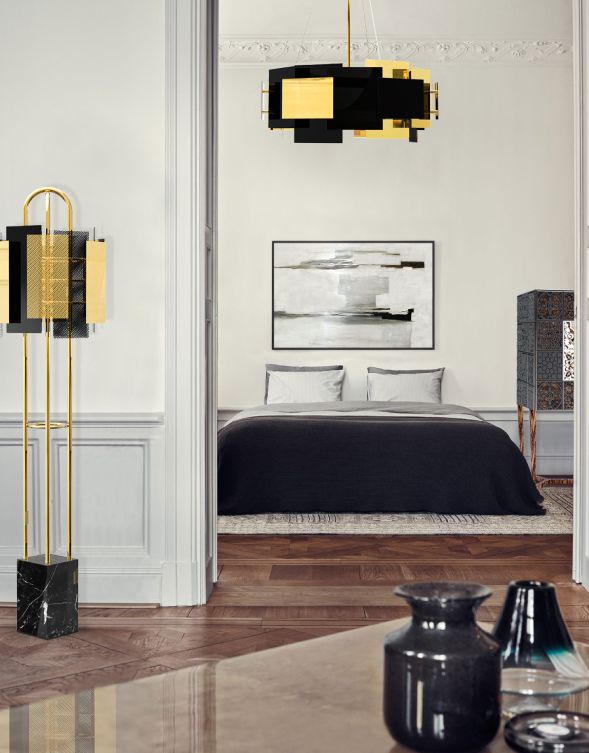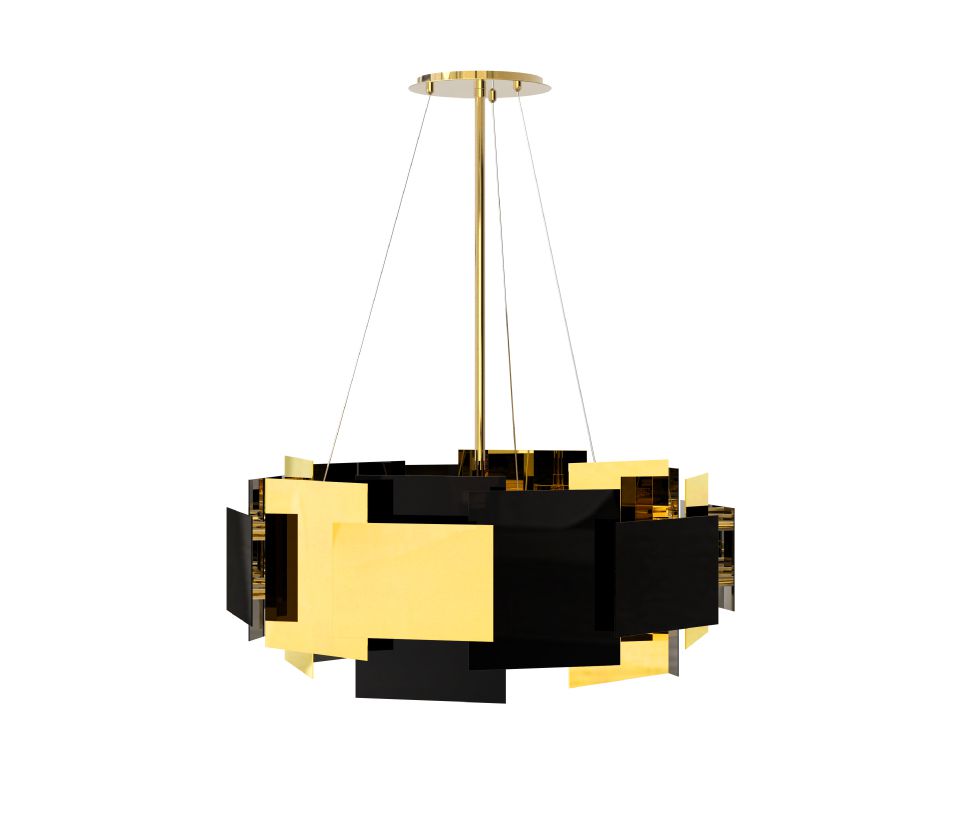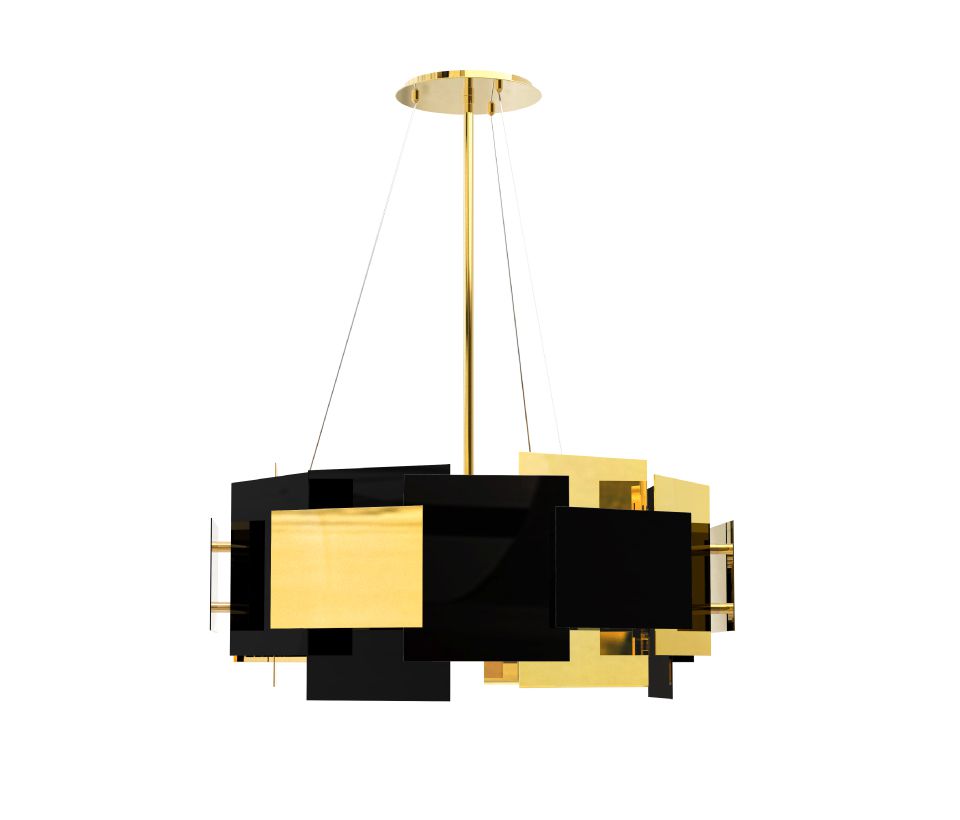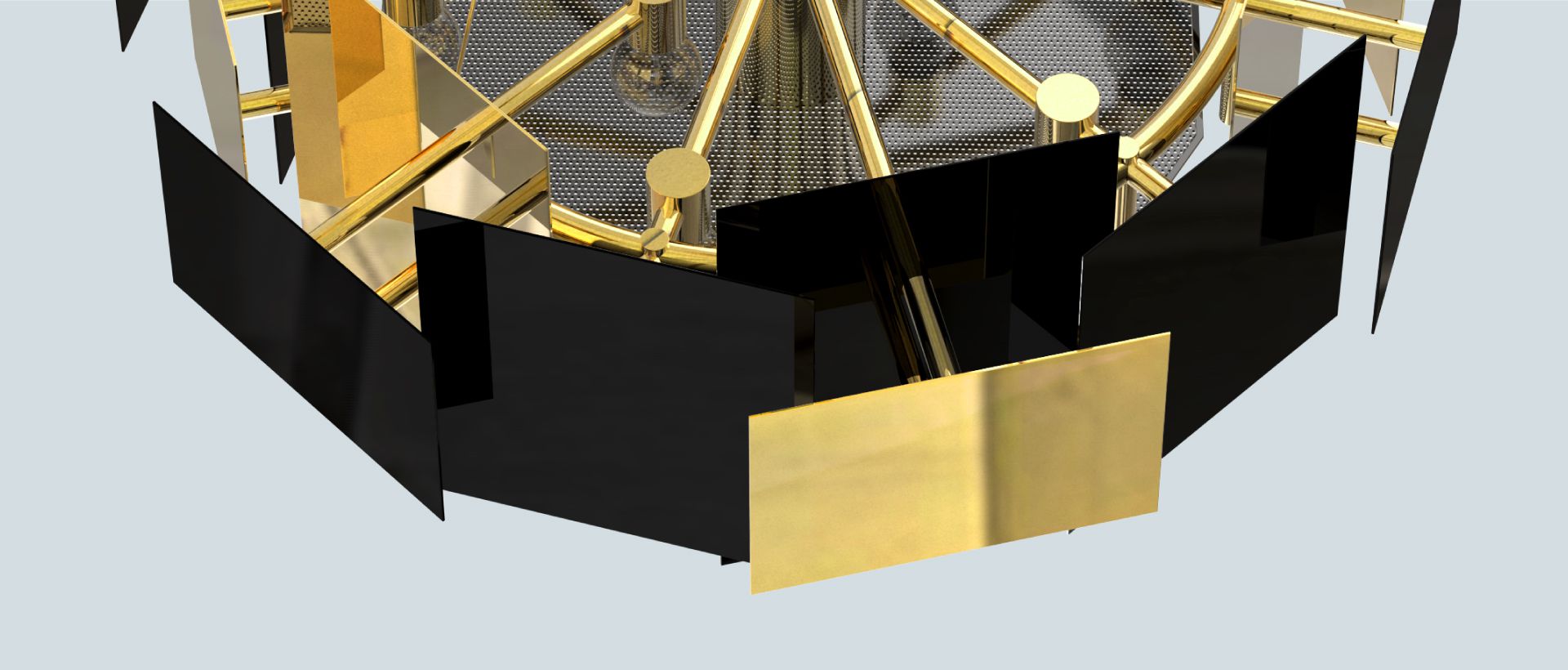 Fo Tan is an area in Hong Kong that is known as a light industrial area. This area is one artistic community that recreates a vibrant art scene with hidden studios and galleries that can surprises while walking in this district. This was the major inspiration for Creativemary designers to draw the Fo Tan II Suspension. A new strand of the Fo Tan Suspension, this new version has an assortment of polished and lacquered brass layers. This modern suspension lamp will fit on perfection in your contemporary dining room or even in your luxurious living room.