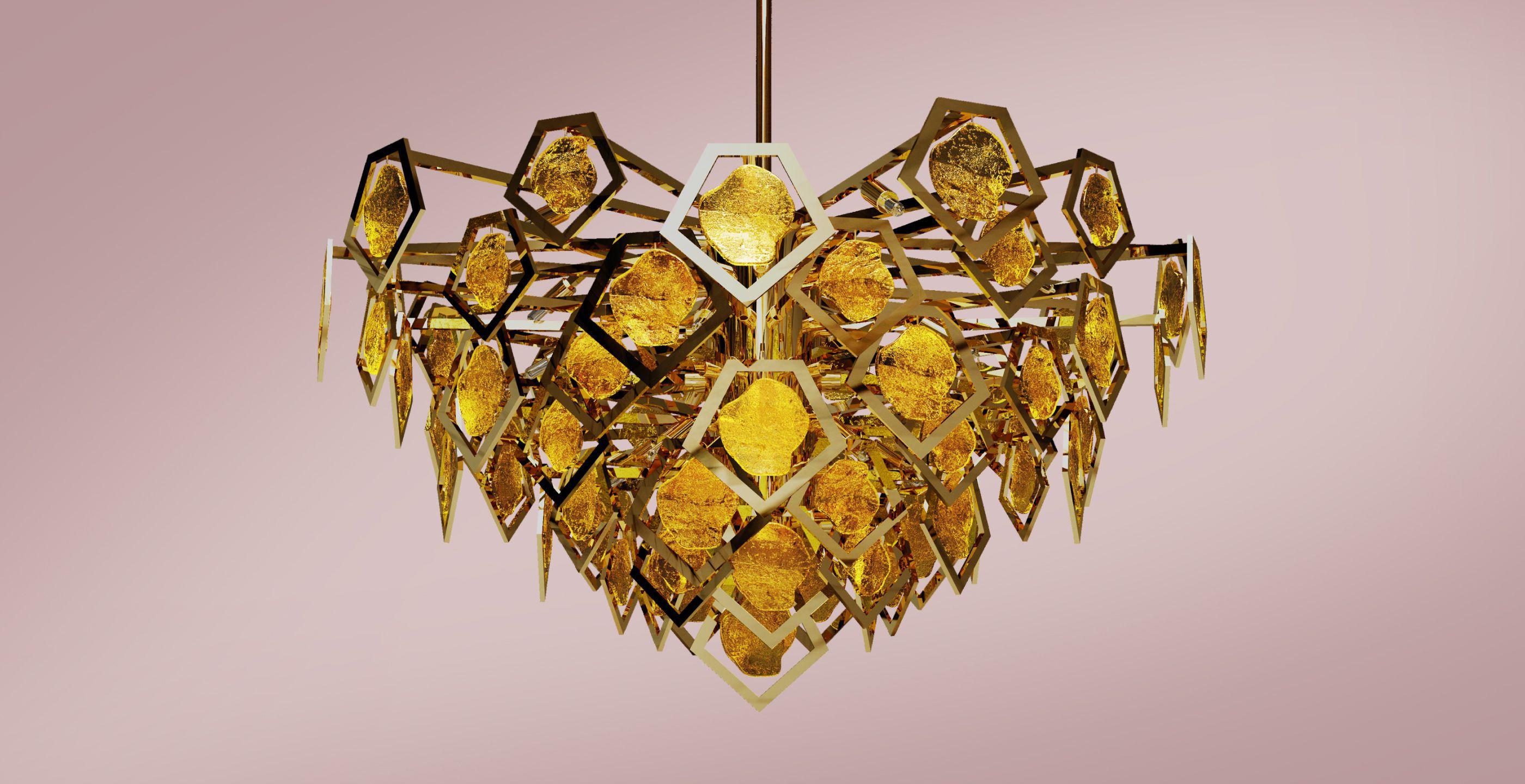 Inspired by geometric shape of the honeycomb, Creativemary designers have created the Apidae Suspension Lamp, a modern brass and yellow Murano glass lighting piece that will give the perfect mood lighting for every moment.
This contemporary suspension lamp is part of the Nature Collection
90 cm – 35.4″  D
82 cm – 32.3″  H
G9 x 15
40 W
Polished Brass and Yellow Murano Glass Body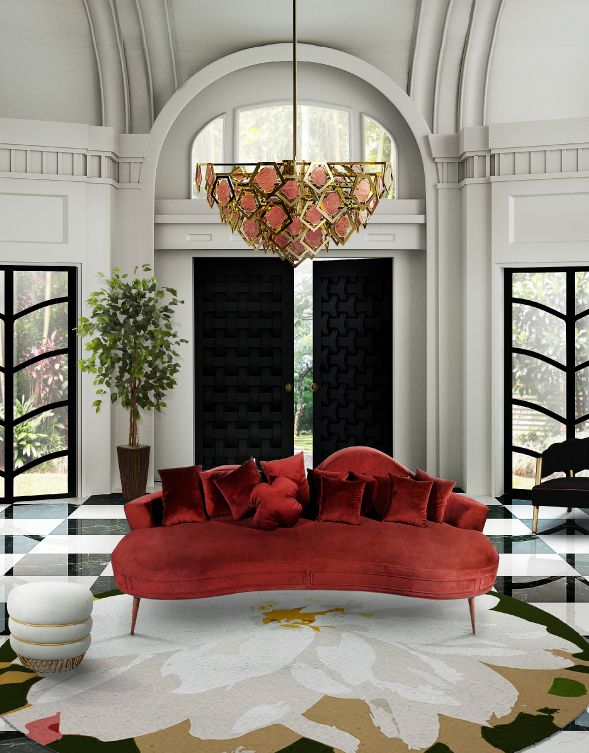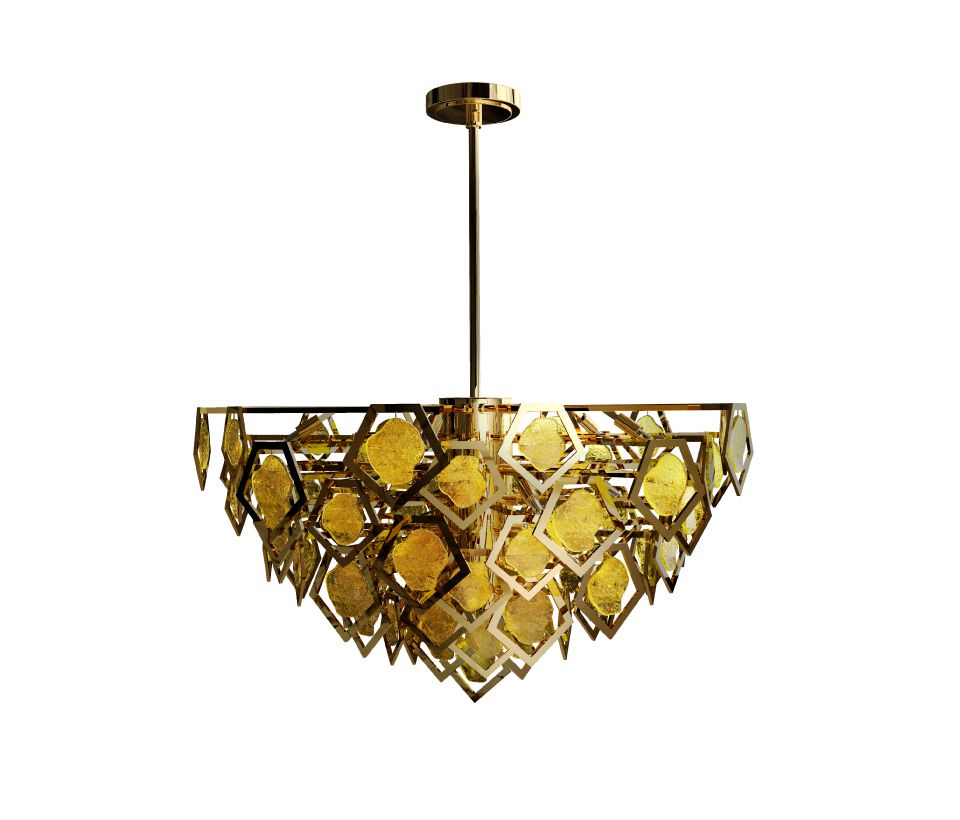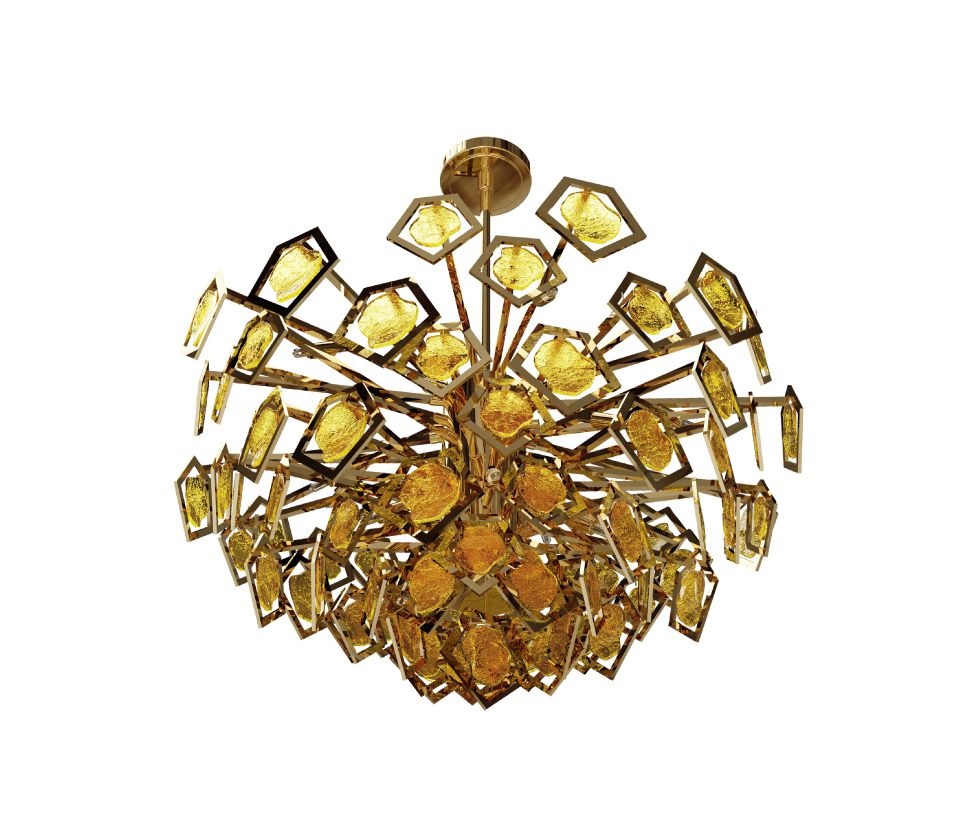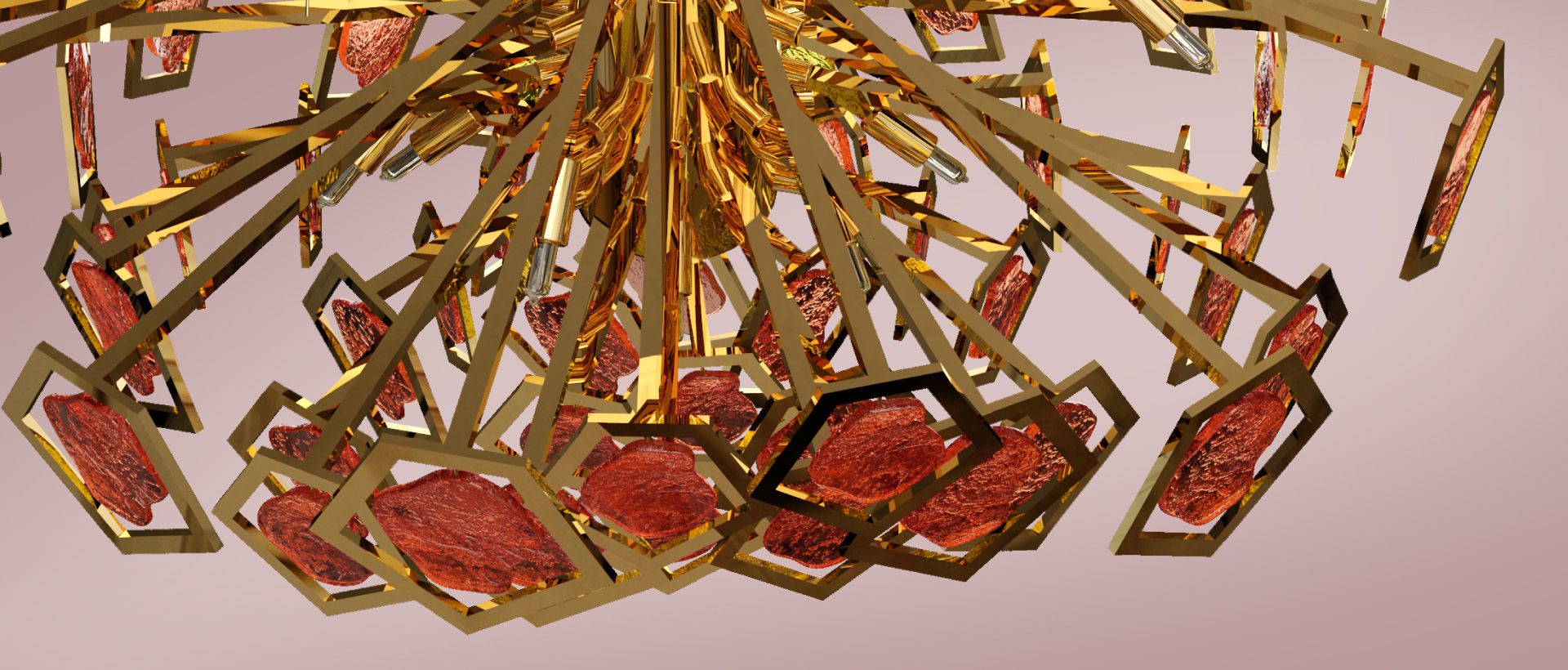 Apidae is the largest family within the superfamily Apoidea, containing at least 5700 species of bees. This nature masterpiece inspired our Apidae suspension lamp. This contemporary lighting piece is a fabulous piece of jewellery, inspired by nature, which embodies innovative extravagance and creativity. Inspired by the geometric shape of the honeycomb, its exuberance form will add a luscious glow to your modern living spaces. Made of brass and yellow Murano glass, Apidae is an exclusive lighting piece perfect for contemporary interior spaces.