Undoubtedly one of the most colorful, bold and daring Kelly Wearstler's interior design projects is the family home of the artist Lana Gomez.

"Kelly turned me on to a lot of these artists, and she worked with them to create things nobody has ever seen before," Gomez says. "Serafina is going to grow up in a house called with characters. Each piece looks like it could come alive."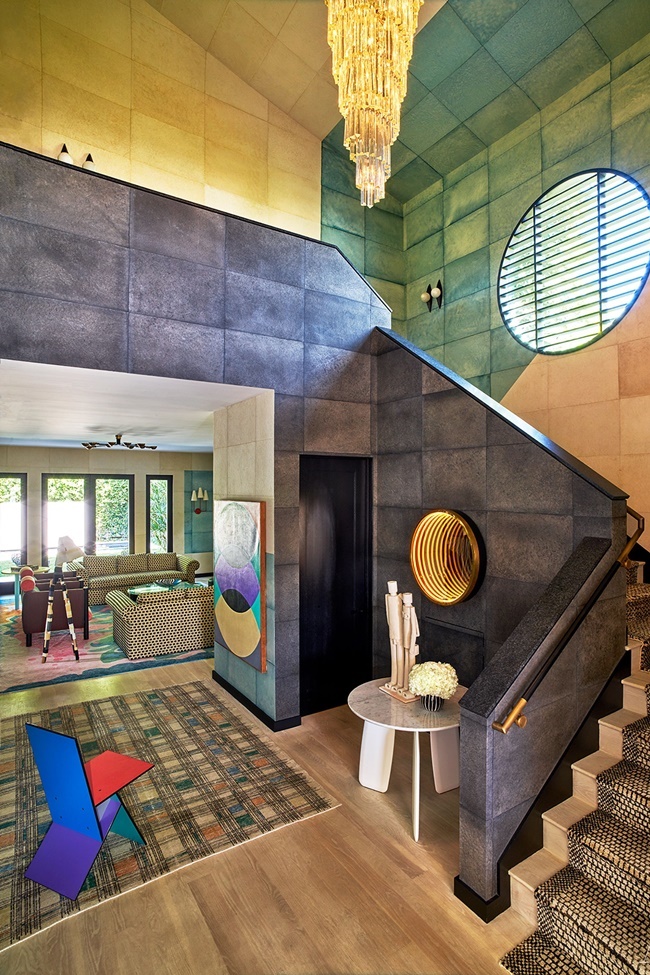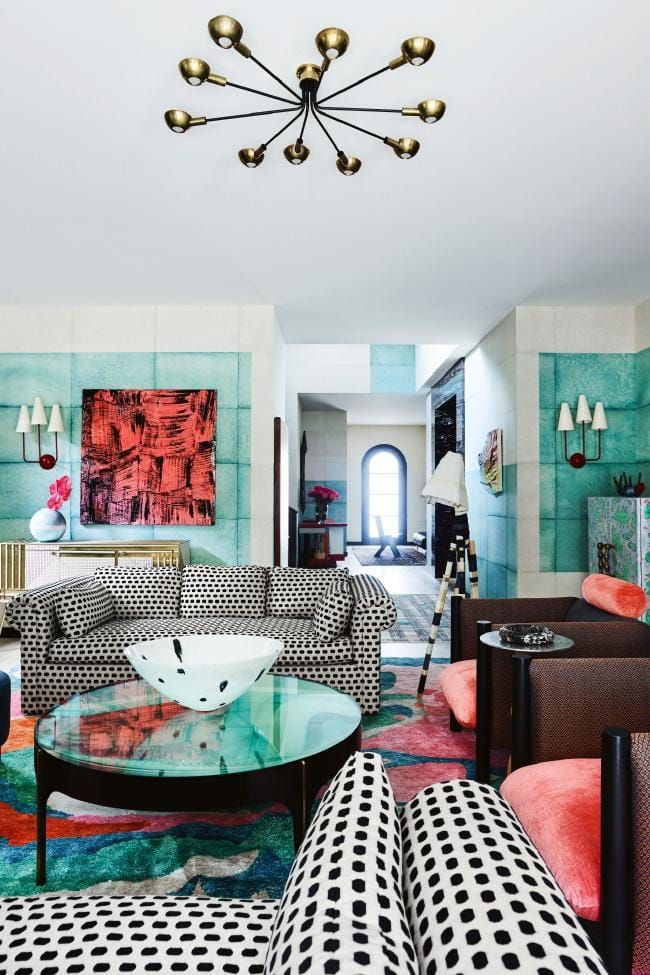 The couple desired a house full of art, bold colors and spirit nevertheless very cozy and comfortable for Serafina to grow up in.
"They both love the color, and their personalities are so unique," adds Kelly Wearstler, who worked side by side with Gomez on the project. "And Lana was pretty much up for anything." But the house itself—a Spanish-style bungalow spec home near West Hollywood that the couple chose for its open home layout.
In order to introduce a bit of an architectural touch, Kelly Wearstler pulled out her tricks. And turned their initially rectangular door into an arch. So the switchback staircase was restyled and lined with brass rails. Therefore the doorways into the kitchen and the dining room were framed in Silver Portoro marble.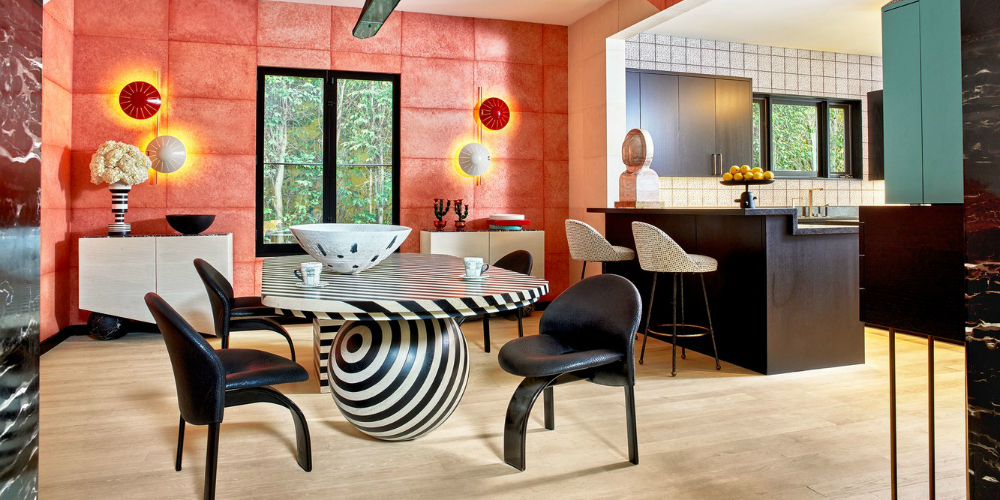 A grid of Cannon wallpapers in a color palette was applied to walls throughout the house. Kelly Wearstler also created the illusion of rooms in the open interior design and giving the whole place a glow. "A lot of people actually think it's stone when they walk in," Maniscalco, Gomez's husband says.
Currently, the designer has a studio, located in California. The studio has a team of designers and architects with the highest levels of creative expression. There the professionals develop architectural, interior projects, furniture, lighting, textiles and design of products of all scales.