Kelly Hoppen's has introduced some new ideas, creating an artful, open-plan space that is about so much more than taupe. The queen of taupe, as Kelly Hoppen is known, cheerfully describes herself as "the client from hell".
Kelly Elaine Hoppen is an English interior designer, author, and proprietor of Kelly Hoppen Interiors. The worldwide recognized interior designer has a very kind career and is one of the biggest names of Interior Design worldwide.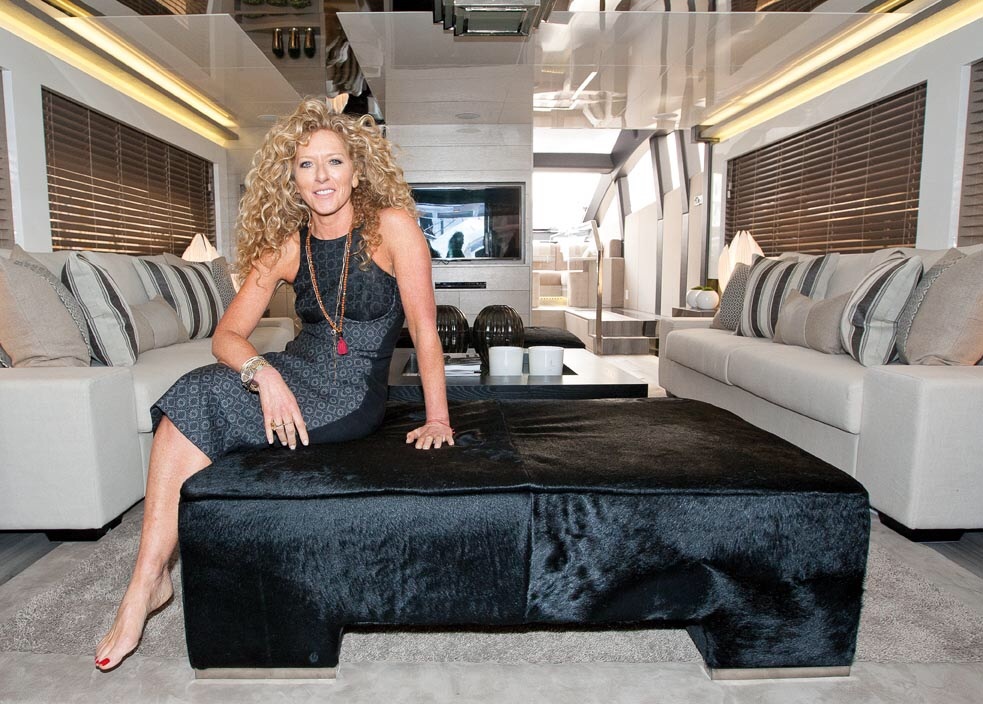 Kelly is working on more than 22 private residential projects. Her home projects are an incredible source of luxury interior design ideas that can inspire you to get better home interiors.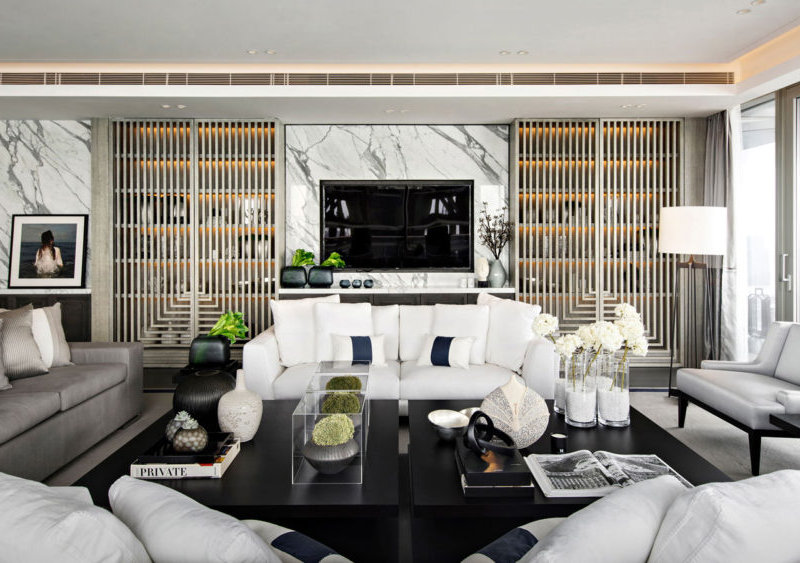 The grey tones provide a calm and graceful ambiance to the contemporary living room.
Taupe is one of my signature colors and is the perfect neutral, neither being too warm, nor too cool. It is beautifully balanced, peaceful and calm.
After 40 years in interior design, Kelly Hoppen, goddess of greige, is more successful than ever – with a fresh collaboration and fabulous new home.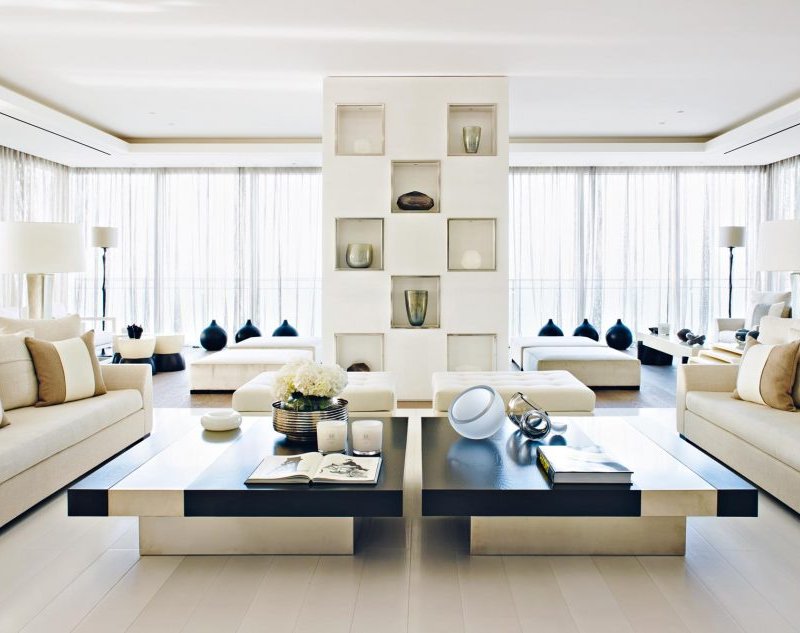 "White is a truly versatile color," says Kelly Hoppen, who frequently uses a whole array of white tones on her projects.
"Taupe and sand may work against each other," she says, "but white works happily with both. It also loves bold accent colors such as red, purple or navy blue."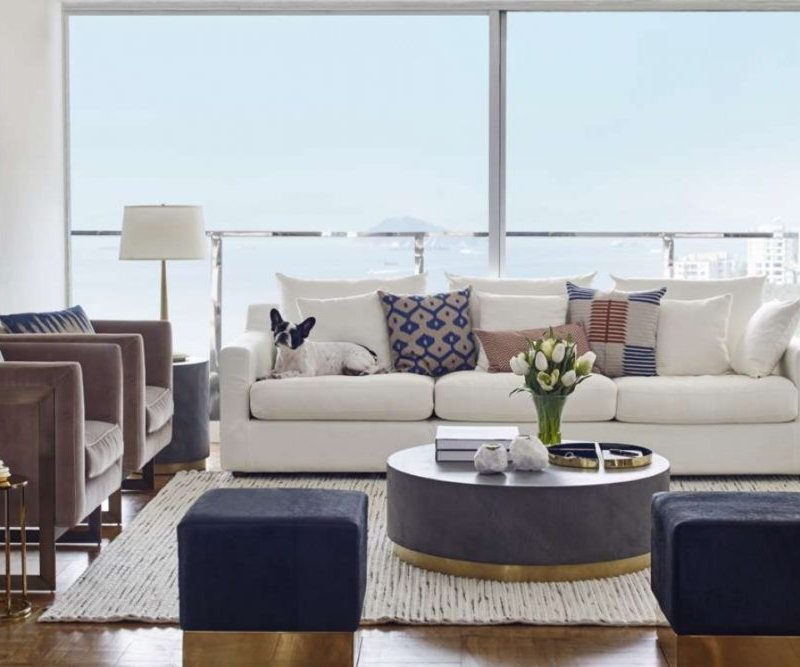 Although her new home remains faithful to her trademark palette, refreshing shots of color vivify the space.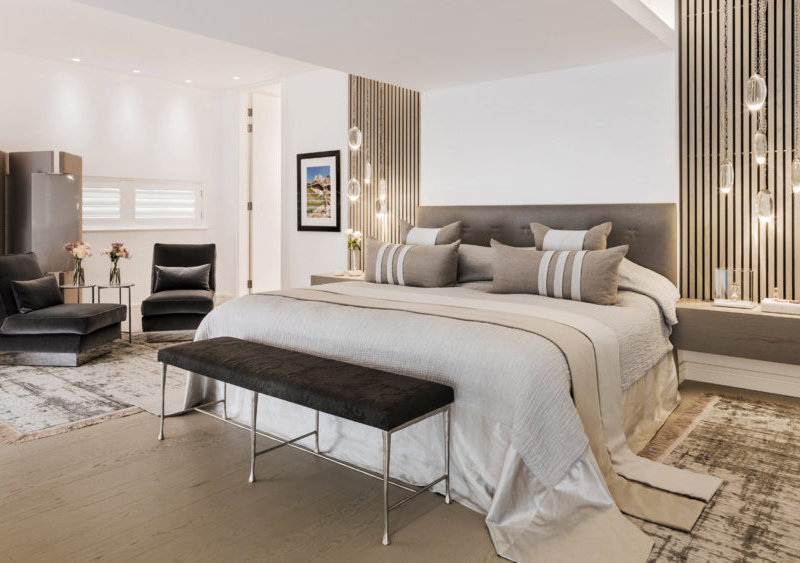 Wood finishes dominate the floors within the main area of Hoppen's home. But for the bedroom, she chose a soft, plush carpet. Because it provides warmth underfoot, while blending with the earthy taupe color scheme. Along with the soft neutral colours of the upholstery, there are bold touches of rose gold, nickel, bronze and brass.
What's your opinion about Kelly Hoppen's Home? We are totally in love with this deluxe interior. So, if you want to keep being inspired by the most recent décor trends or glamorous interior design stay tuned to our blog.