There are Top Interior Designers for every occasion, project or event. Being that, we rounded up some of the best interior designers presented on the A-List Elle Decor that you should definitely follow!

Scroll below to find this informative design guide where we present you with some Top Interior Designers presented on the A-List Elle Decor whose style matches with this particular month of the year – June!
In 1998, Alexa Hampton took over the ownership and design leadership of the world-famous firm of her father, Mark Hampton. Also, she has completed a wide range of design projects. For example, from New York City to Hangzhou, China, including apartments and large residences, private airplanes, and yachts. Keeper of the flame of her legendary father, Mark Hampton, she's a specialist in maximalism.
"Designers and design-lovers are always hungry to discover the next new thing, in the next new place to shop."
ALEXA HAMPTON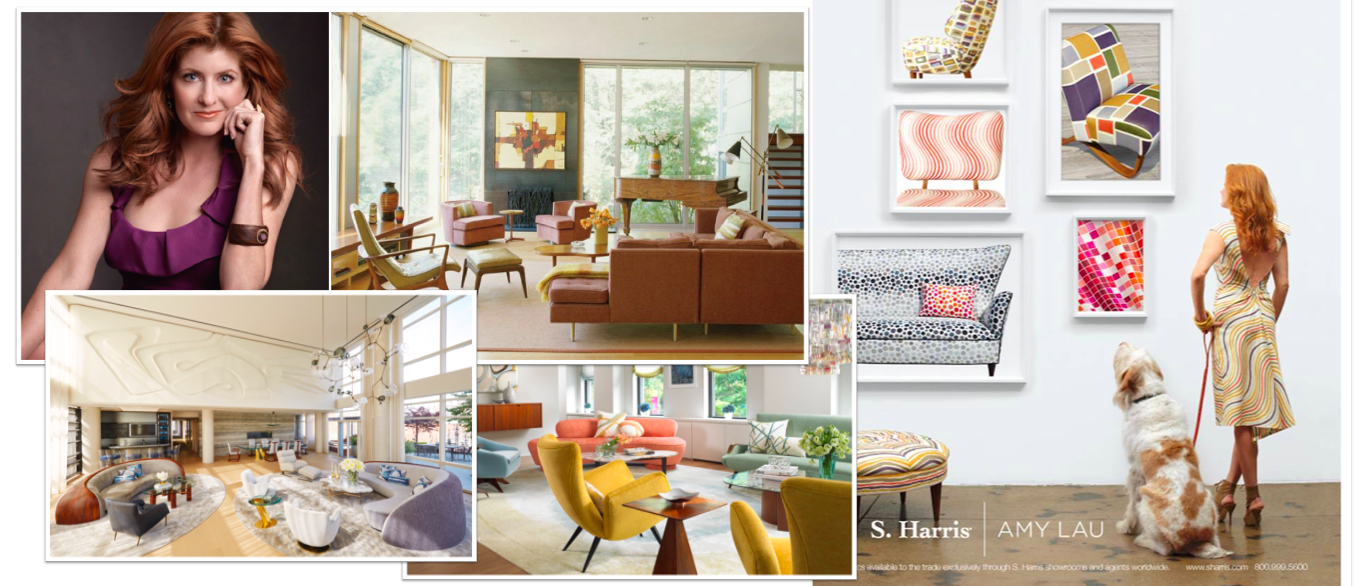 Founded in 2001, Amy Lau Design creates interiors known for their warmth, expressiveness, and impeccable attention to detail. In fact, Amy has a reverence for the inherent beauty of natural materials and landscapes.
Lauded by Architectural Digest for her "All-encompassing vision of inspired, artful living that elevates mere finesse into the realm of pure magic". Also, Amy's aesthetic embraces both art and design. In fact, each space is enlivened with dynamic mixes of vintage and contemporary pieces and site-specific commissions.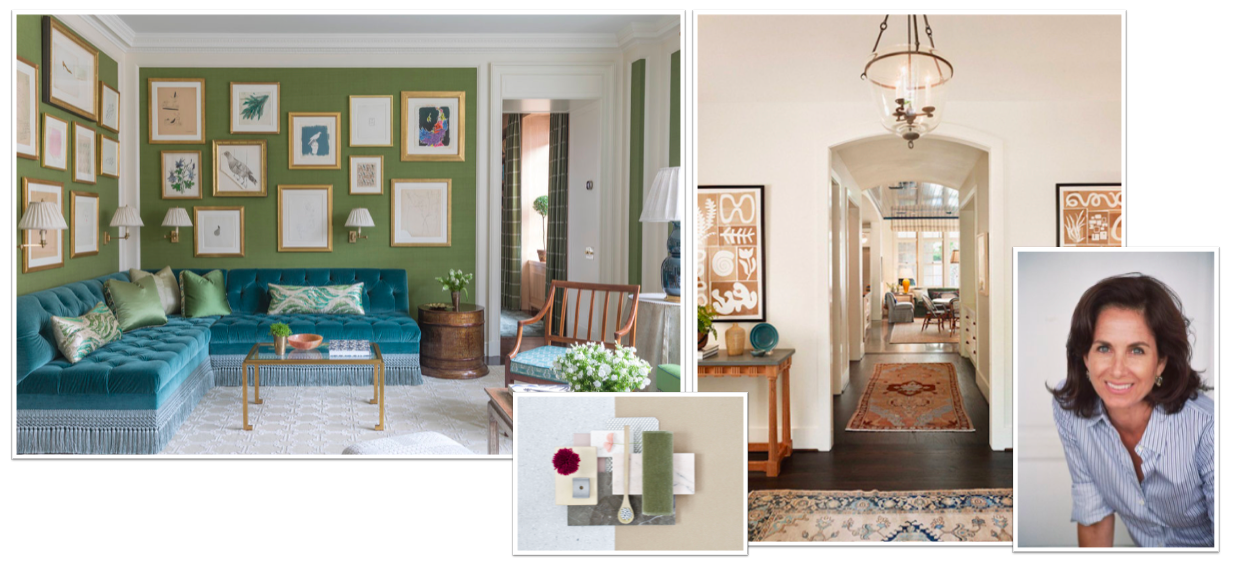 Interior Designer Ann Wolf's work has been published in House Beautiful, Veranda, Southern Accents, Traditional Home, Southern Accents, Flair, and PaperCity. Also, she is included in Elle Decor's "A-List" of the best designers in the world.
Furthermore, as a Houston-based purveyor of Southern charm with a modern palette, she has been designing since 1995. In fact, her work includes:
 Shaker-inspired farmhouse in Colorado;
Adirondacks-style summer house in upstate New York;
A mid-century modern house filled with Danish and American furniture in Houston;
A "Hollywood-Glam" pied-a-terre in Manhattan.
So, her style is at once practical and sophisticated, always marked by everyday luxury and elegant simplicity.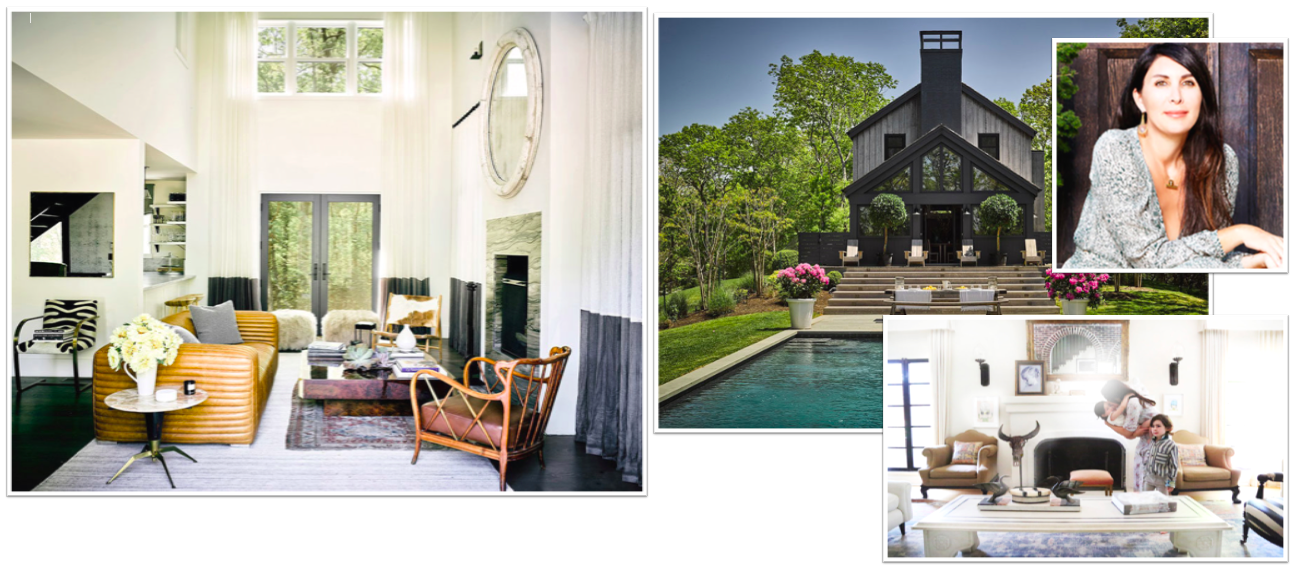 This celebrity fashion stylist-turned-interior designer is known for her aesthetic that is at once chic and effortless. Also, she has an exceptional ability to build a room around a statement piece of furniture or art. In fact, her interiors never fail to reflect their owners. Finally, with a roster of clientele that includes some of the biggest names in fashion and Hollywood, Stanley is as renowned for her interiors as her fashion styling.
This interior designer knows how to push creative boundaries with bold design concepts while simultaneously infusing his interiors with a sense of home. Also, Andrews' pairs beauty with comfort. Moreover, he expertly interprets the needs of his celebrity clients—including Kaley Cuoco, Kris Jenner, and Ryan Seacrest, to name a few.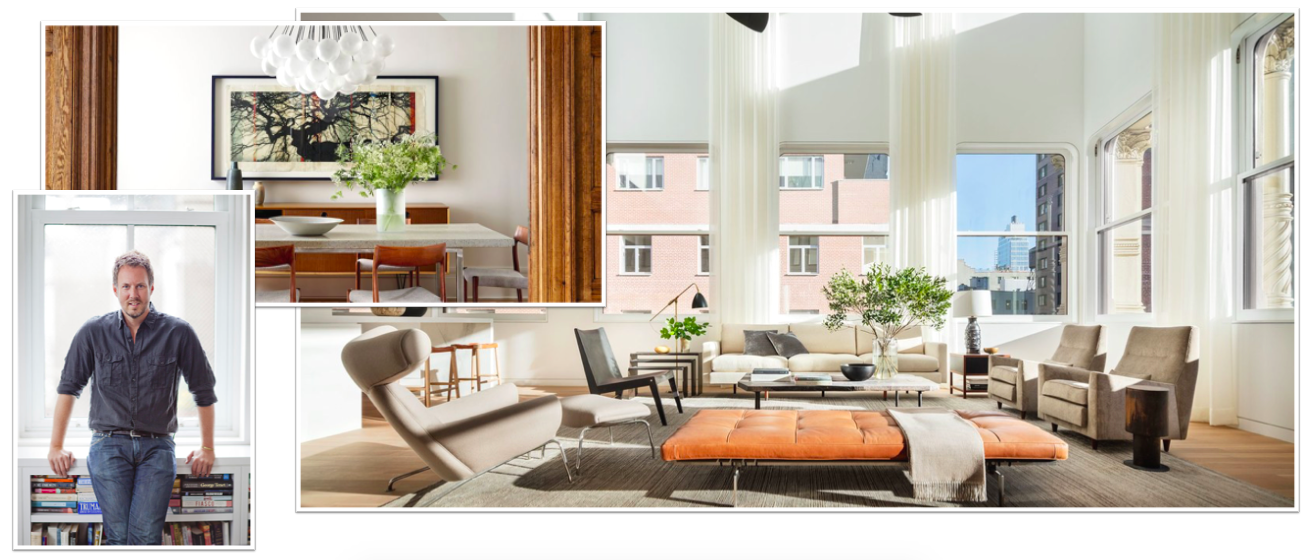 Finally, the New York-based designer Brad Ford is known for his residential interiors that are at once modern and warm, elegant, and functional. Therefore, he founded his eponymous firm, Brad Ford ID over two decades ago in 1998. Moreover, he recently launched Field + Supply—a biannual high-end craft and design fair that has garnered the support of over 100 vendors and exhibitors.
You might also like: Tropical Style Trend for your Décor
What's your opinion about these interior designers presented on the A-List by Elle Decor? We are totally in love with these interior designers. So if you want to keep being inspired by the most recent décor trends or luxury interior design stay tuned to our blog.
---