The festival of the year is coming around and there's nothing better than a family gathering creating nostalgic moments.
In order to give them a proper reception, here goes some Christmas Décor ideas.
This season is famous worldwide. Presents, food, gatherings but especially religious celebrating.
To receive your guests you'll need some Christmas Décor Ideas and that's cool because we have quite.
If you plan on changing your décor or getting inspired somehow to redecorate your house, we are more than happy to share our suggestions with you.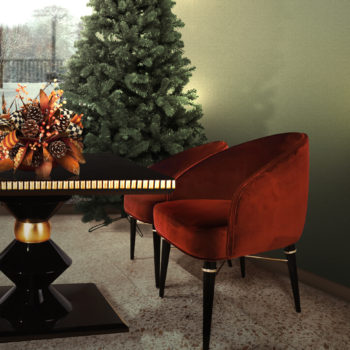 First, you have the Cortez Dining Table and the Ingrid Dining Chair. This atmosphere will cherish your guests with royalty. Those details coated in gold leafs will enlighten your room and accompany this set of black and gold dishware.
Second, the Wanderlust Mirror stands out reminding of a jewel-like piece. Along with the Vegas Console and the Scarlet Armchair, this ambiance gives a sobriety to the room.
This mood is perfect for a Christmas décor full of brown and gold tones to contrast with the room's tones.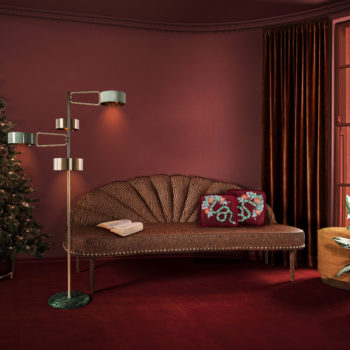 Last but not least, red is the color we relate Christmas to. Without a doubt that we had a red's inspired solution for you. This customized Farrah sofa, with its shell-like form, will fill your room according to the aura of the Christmas Décor Ideas Season.
The Brompton Lamp contrasts with the green of the tree as it's the second color we tend to relate Christmas too.