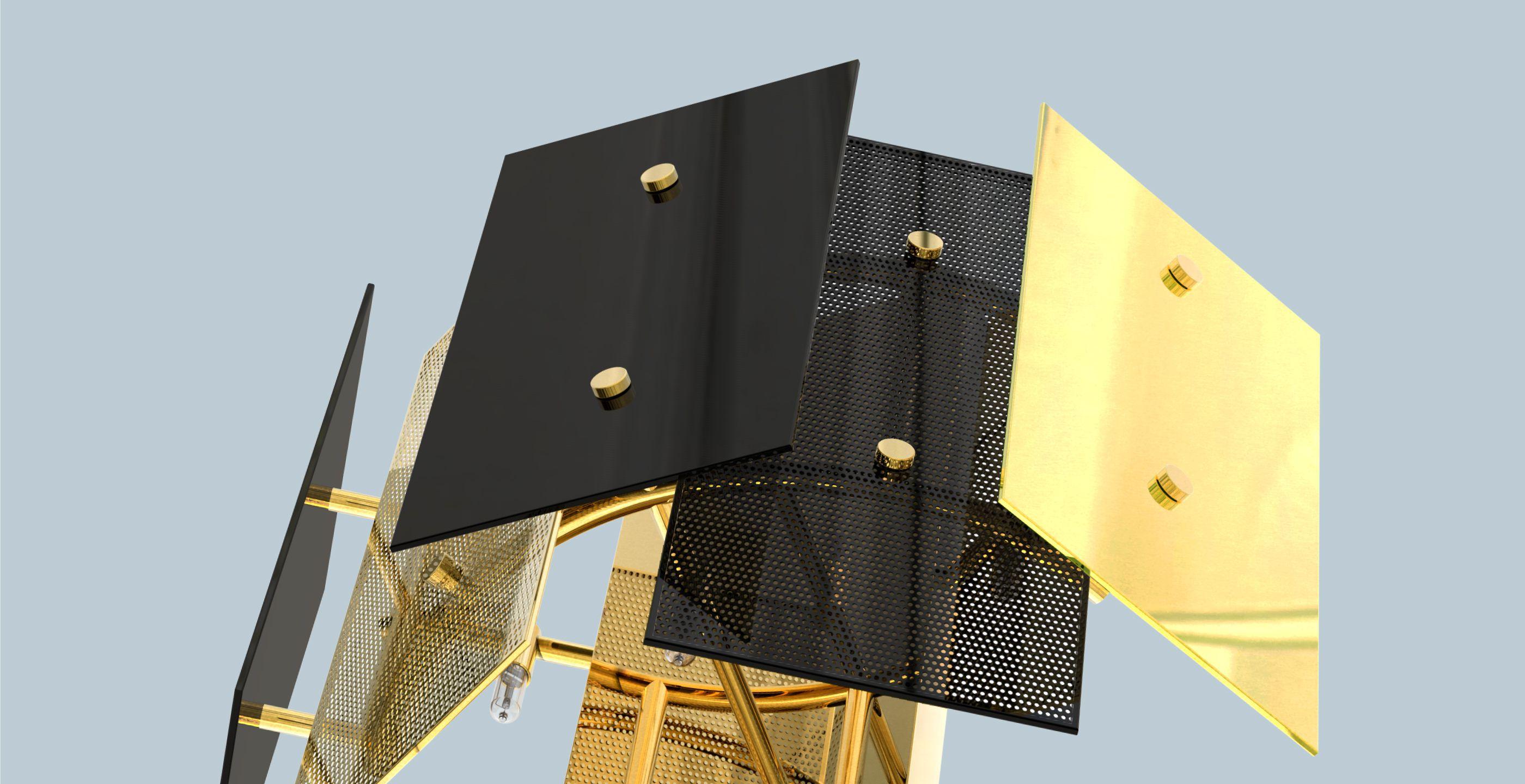 Inspired by the Fo Tan district, Creativemary designers have created the Fo Tan Wall Lamp, a modern geometric lighting piece that will give the perfect mood lighting for every moment.
This contemporary wall lamp is part of the Cosmo Collection
46.5 cm – 18.3″  W
19 cm – 7.5″  D
55 cm – 21.7″  H
G9 x 4
40 W
Brass, Perfurated aluminium Body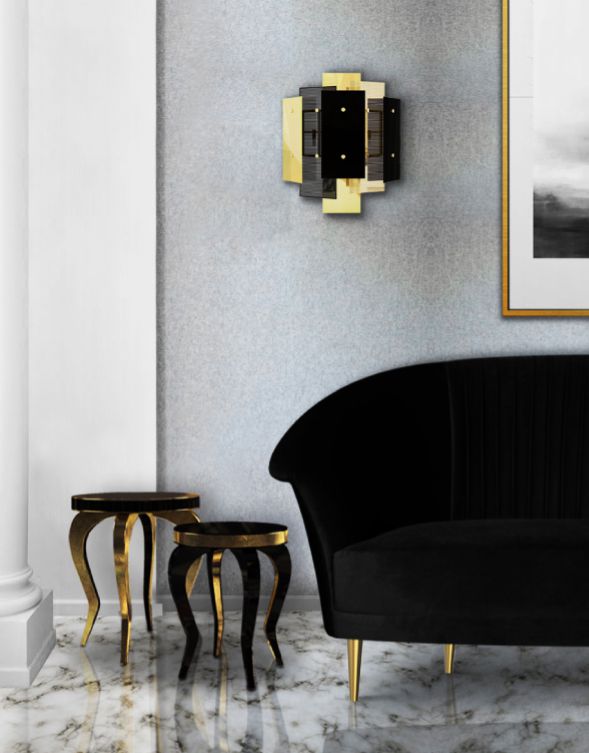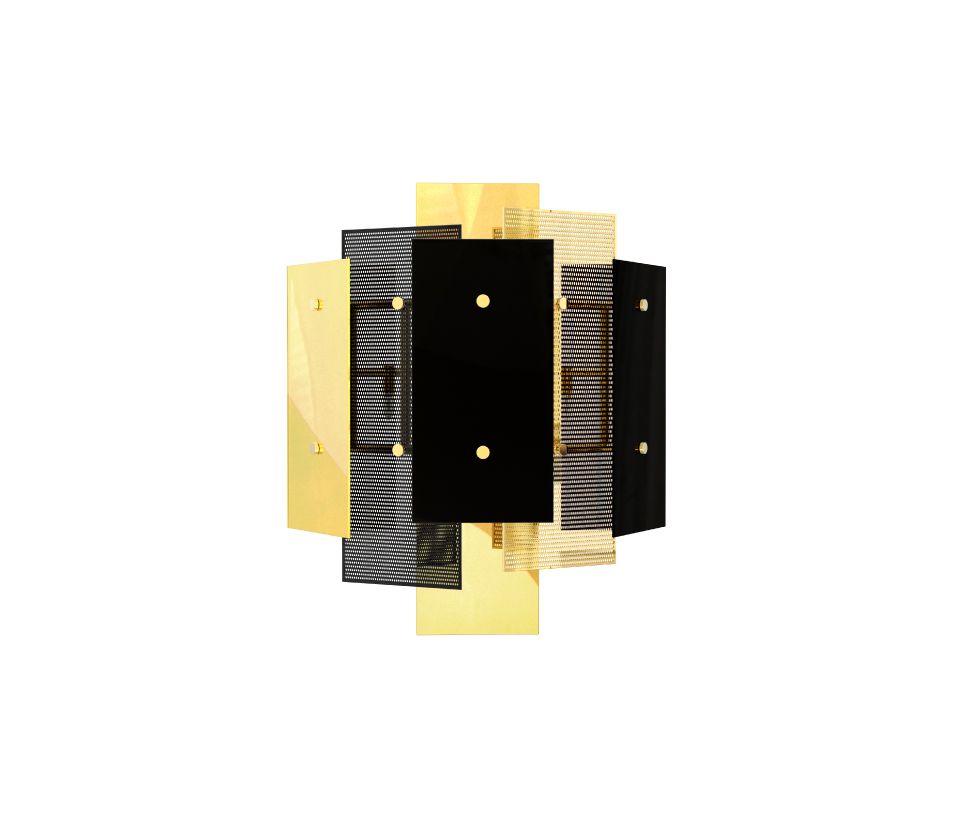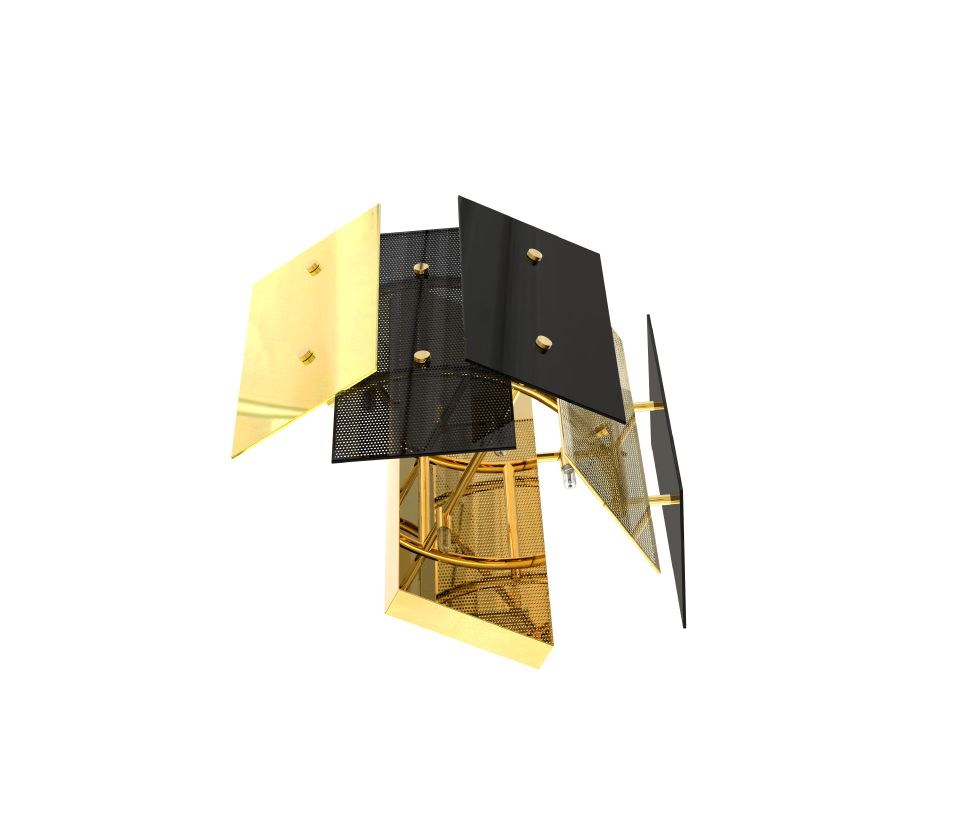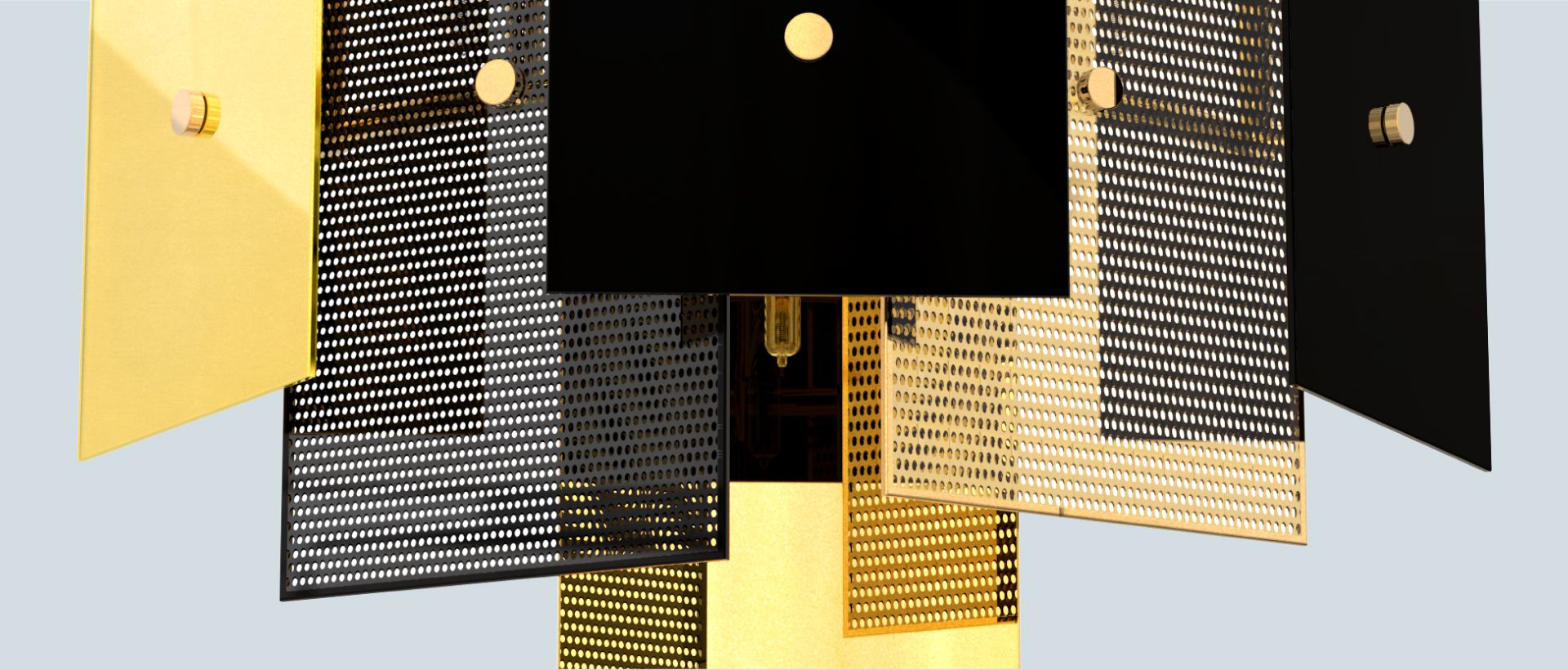 Very well known as the light industrial area in Hong Kong, the Fo Tan district is an artistic area with a lot a hidden galleries and studios. This was the inspiration for our designers to create Fo Tan modern wall lamp. Presenting a complex and attractive geometry design of combined plaques. The Fo tan modern wall lamp is sleek and sophisticated and features a body in polished and lacquered brass with golden and black details. The Fo Tan contemporary wall lamp will work beautifully as a decorative wall light in any contemporary entryway or living room.