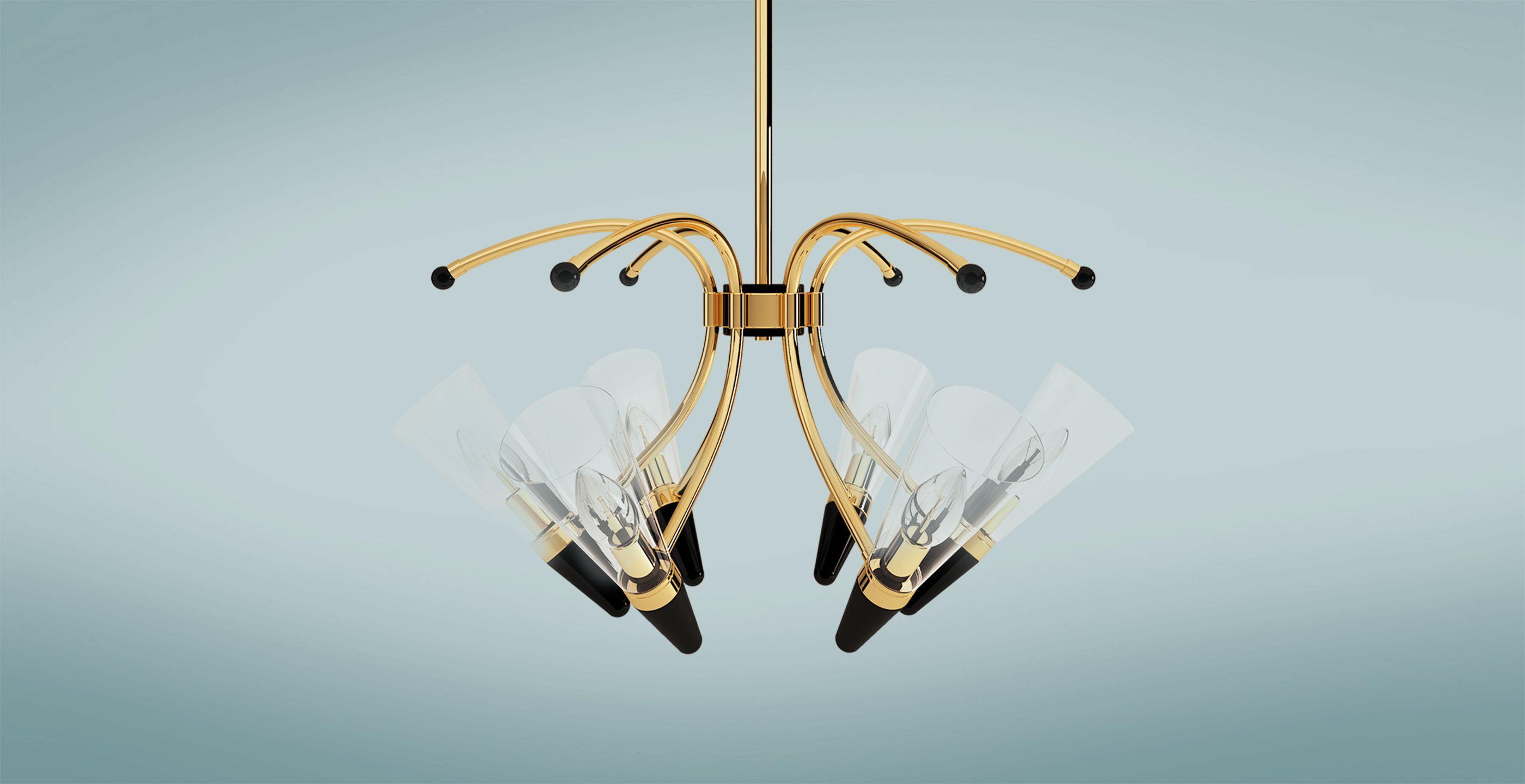 Inspired in the relaxed sophistication of the southern lifestyle, Creativemary designers have created the Buena Vista Suspension Lamp, a modern gold plated lampshades lighting piece that will give the perfect mood lighting for every moment.
This modern suspension lamp is part of the Cosmo Collection
111 cm – 43.7″  D
74 cm – 29.1″  H
E14 x 6
40 W
Brass Body With Glass Shade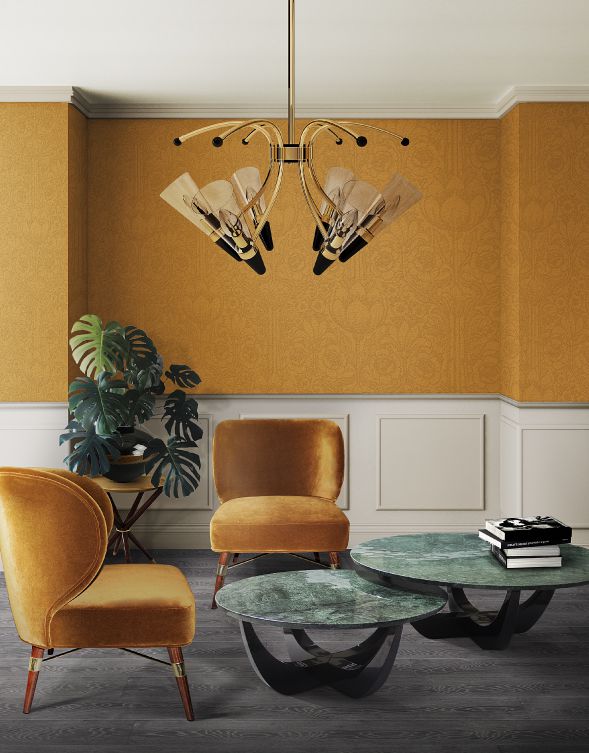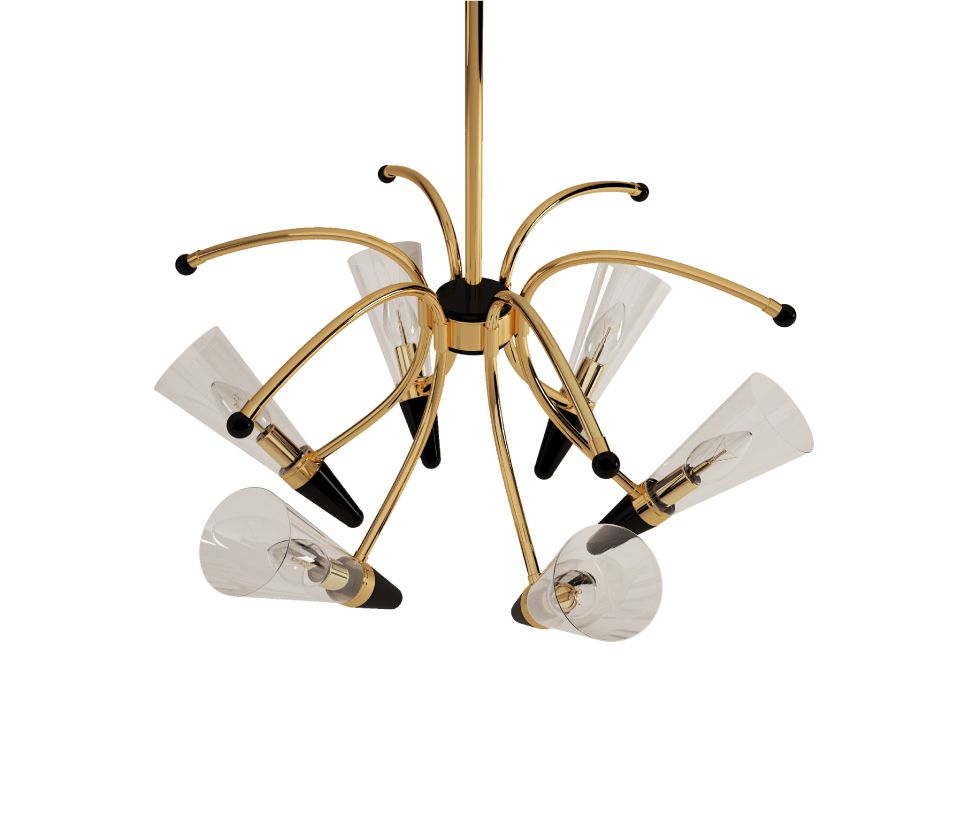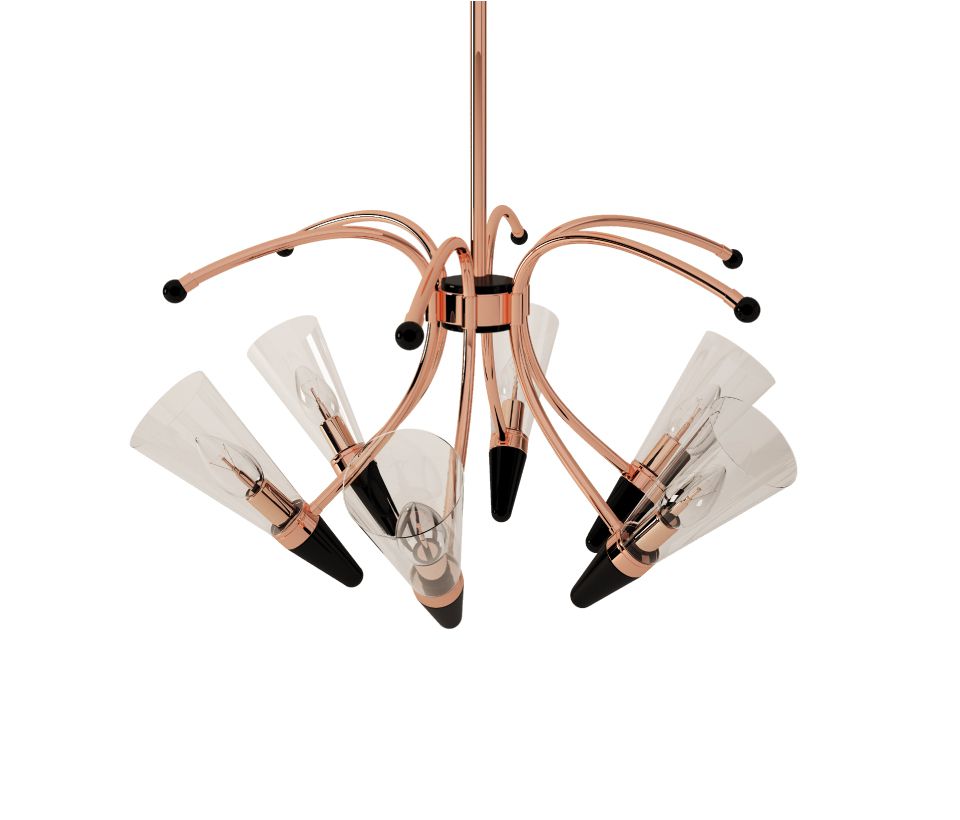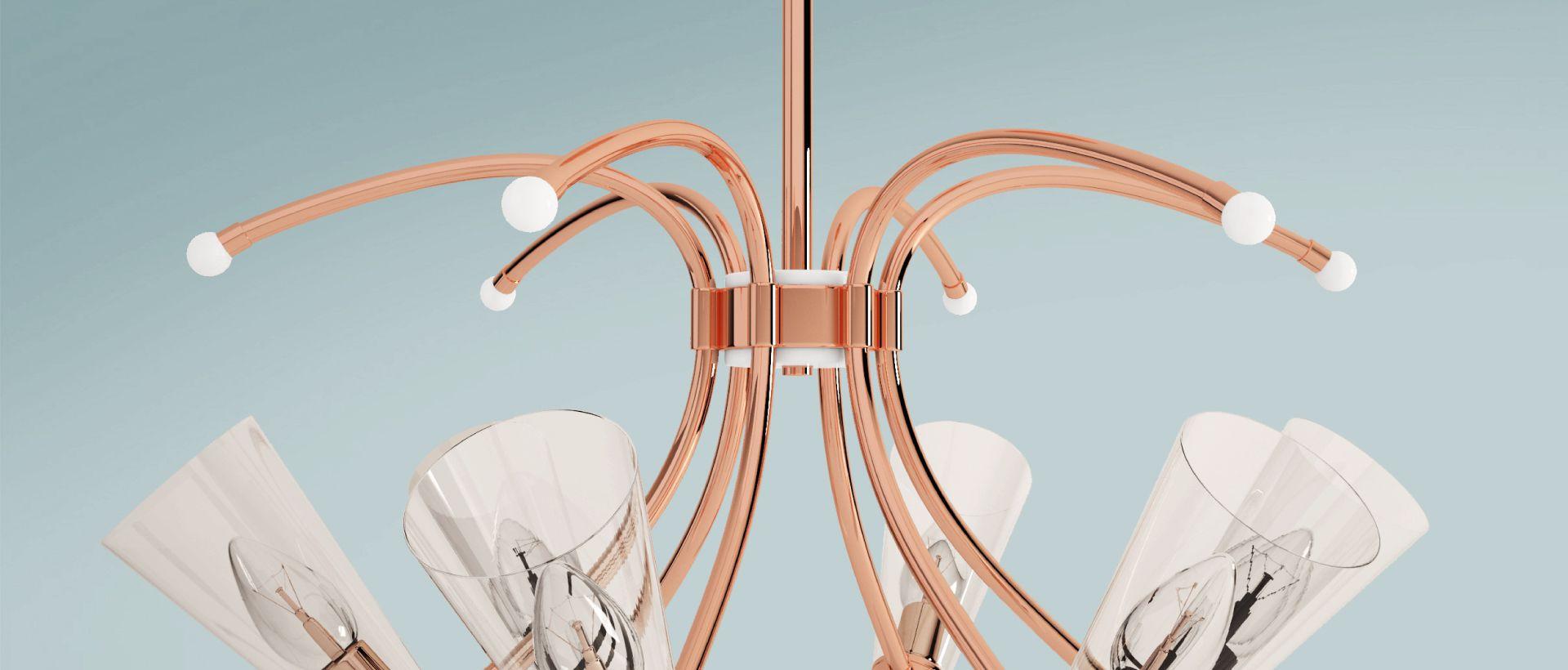 The sunny disposition and eternal charisma of Buena Vista, Miami's art district, is reflected in this modern suspension lamp, full of jubilant spotlights. Buena Vista contemporary suspension lamp borrows the relaxed sophistication of the southern lifestyle and the functionality of modern lighting pieces. In Buena Vista, the detailed modern suspension light, the gold plated lampshades are paired with a minimalist aluminium structure that radiates beauty in every curve. This contemporary lighting piece grants to any modern living space a stylish taste.