Hábitat Valencia happened from the 18th to the 22nd September and was Spain's main attraction during the past week. People from all over the world visited the fair and especially Emotional Brands' stand.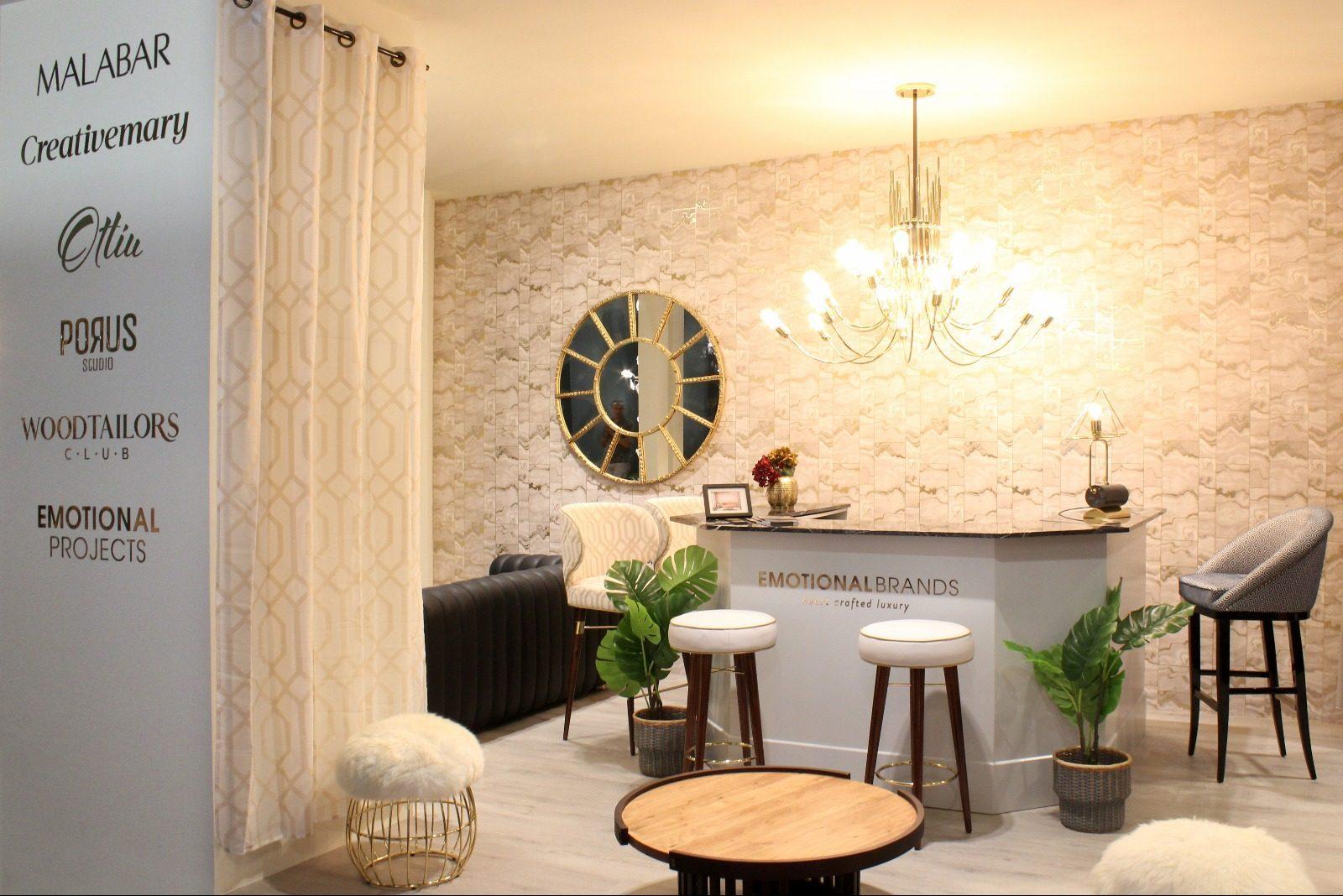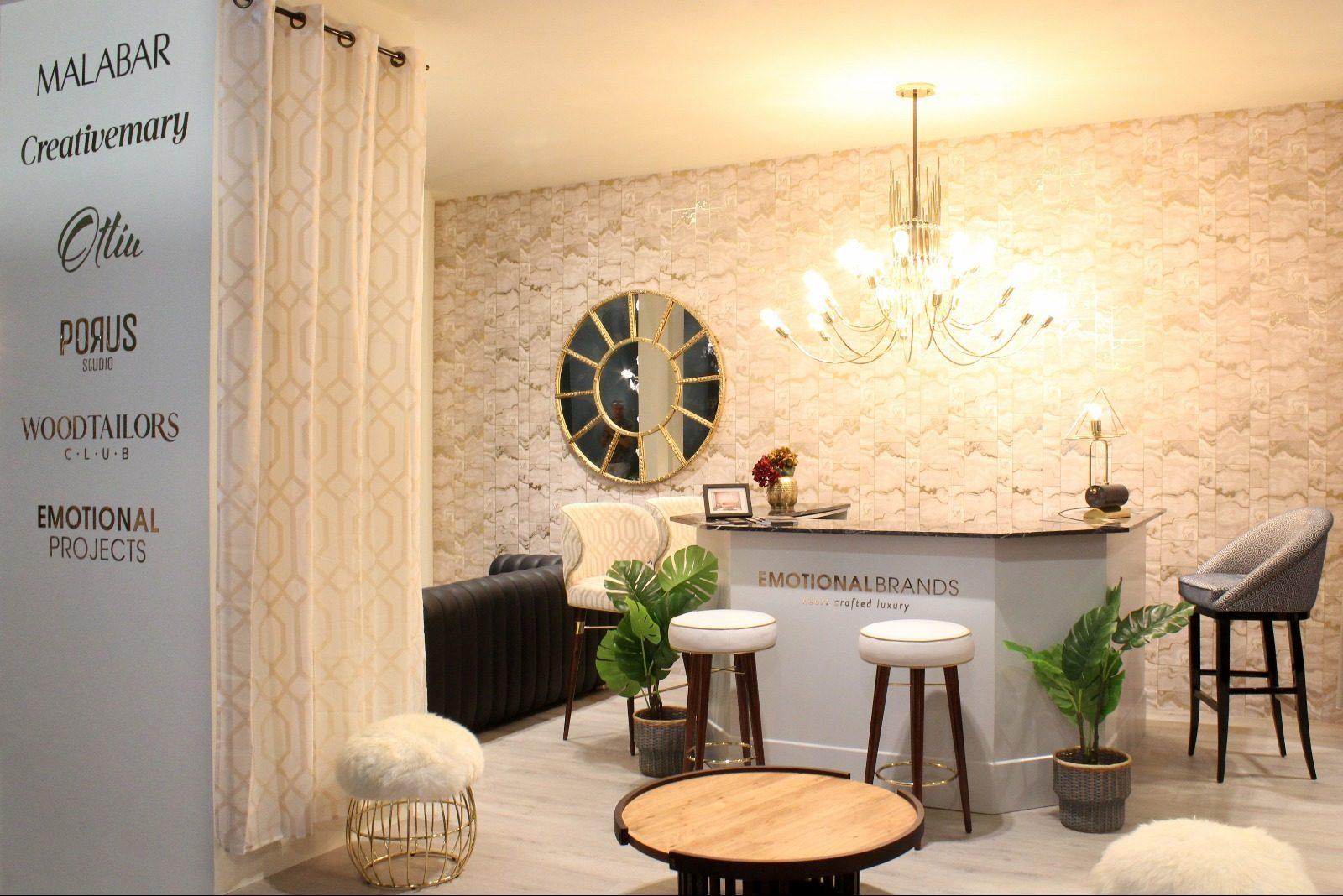 Emotional Brands' stand at Hábitat Valencia, 2018
The atmosphere created by the different pieces aroused the visitors' curiosity and brought several design tastes together. This provided interesting conversations between the team and the people taking a step closer to the brand's world.
Wood Tailors Club's George Dining Chair was the most coveted piece at the stand. The visitants could not resist its enchantment.
The Andy Stool, from Ottiu, triggered everyone's sweetest side, given the piece's fluffiness.
The Inglewood Sofa, designed by Porus Studio, merged perfectly with the Horizon Center Table and the Lazuli Side Table, both by Malabar, creating a beautiful harmony.
Making the whole stand shine, Creativemary's Octus Suspension Lamp had an imposing figure that caught everyone's eye.
Oporto Chair, from Emotional Projects, paying homage to the city where Emotional Brands was born, was flawlessly fitted in a dining room simulation.
Have you been to Hábitat Valencia? If so, how was your experience? Did you stop by Emotional Brands' stand? Follow us on Facebook, Instagram and Pinterest and give us your feedback!
---